So, you've just warped through nine episodes of Star Trek: Discovery, your head is spinning, and you're probably asking yourself: "Now what?"

Lucky for you, CBS All Access has you covered during the wait for more Star Trek with a brand-new NSFW comedy called No Activity, premiering on Sunday, Nov. 12. Subscribing to CBS All Access also means you can stream every episode of past Star Trek series, in addition to thousands of episodes of your favorite CBS shows.

STREAM: Star Trek: Discovery, No Activity, And More Exclusively On CBS All Access!

Here's a closer look at what's in store on CBS All Access—starting this month and looking ahead to the new year!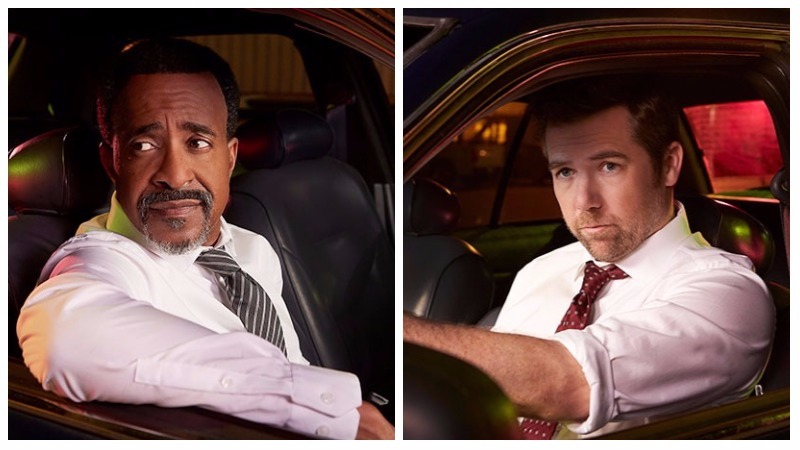 Sh*t happens–eventually–on No Activity
Set over the course of a major drug cartel bust, No Activity follows the misadventures of two low-ranking cops who spend way too much time together; two criminals who are kept in the dark; two dispatch workers who haven't really clicked; and two Mexican tunnelers who get stuck in a space unsuitable for a pair of relative strangers.

You'll see a number of comedy all-stars throughout No Activity, including Tim Meadows and series co-developer Patrick Brammall (both pictured above), who play two cops stuck together on a stakeout gone stale.

Plus, don't miss appearances from these hilarious heavy-hitters, including:

- Mark Berry
- Arturo Castro
- Mackenzie Davis
- Bridget Everett
- Will Ferrell
- Darren Gilshenan
- Travis Guba
- Jake Johnson
- Sunita Mani
- Jason Mantzoukas
- Adrian Martinez
- Jesse Plemons
- Fred Pohl
- Alex Rodriguez
- Amy Sedaris
- J.K. Simmons
- Courtenay Taylor
- Michaela Watkins
- Daniel Zolghadri

...and more!

Stream all-new episodes of No Activity Sundays on CBS All Access.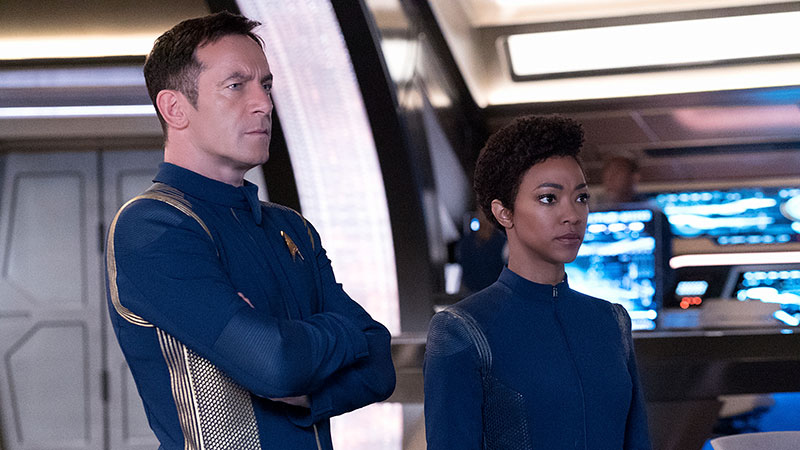 Star Trek: Discovery Continues
Star Trek: Discovery continues Sunday, Jan. 7, 2018 after 8:30 PM ET, with an all-new episode titled "Despite Yourself," resuming the ongoing adventures of Michael Burnham (Sonequa Martin-Green) and the crew of the U.S.S. Discovery.

Episodes 1-9 of Star Trek: Discovery are now streaming on CBS All Access. Season 1 continues Sunday, January 7, 2018 on CBS All Access.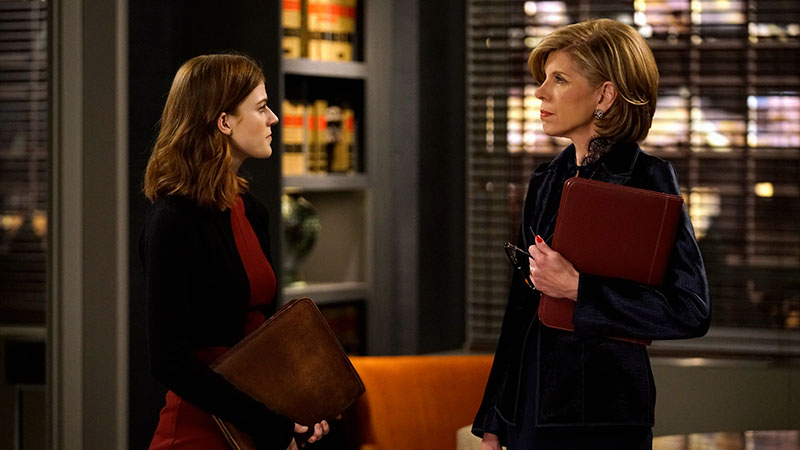 The Good Fight Season 2
The critically acclaimed drama The Good Fight will return in 2018 with 13 new episodes, continuing the must-watch drama set in and around the law firm of Roddick, Boseman & Kolstad.

There's plenty of time to stream every single episode and catch up with your favorite characters, including Diane Lockhart (Christine Baranski), Maia Rindell (Rose Leslie), Lucca Quinn (Cush Jumbo), and Marissa Gold (Sarah Steele).

Stream The Good Fight exclusively on CBS All Access.

No matter your tastes, CBS All Access' Original Series—No Activity, Star Trek: Discovery, and The Good Fight—have something for everyone. Happy binging!