Amazing news, Person Of Interest fans! Sarah Shahi is making a full-time return to the show as Shaw for Season 5.

After being gunned down by Samaritan, Shaw fell defenseless to the floor as her nemesis, Martine, stood over her with a gun.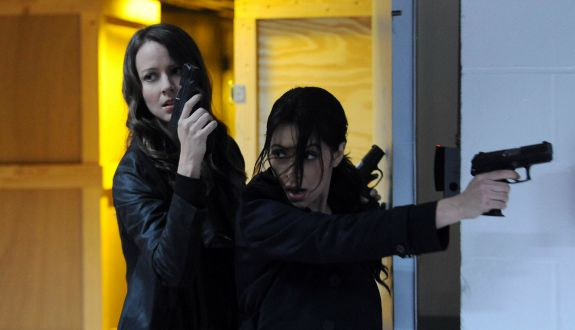 Watch full episodes of Person Of Interest on CBS.com

Shahi left the show during the middle of Season 4 in order to take maternity leave. The actress gave birth to healthy twins on March 1.

While we don't know how her character will be reintegrated into the show or what's in store for the upcoming season, we do know one thing: We couldn't be happier to welcome Shahi back to the POI family.

Get excited: TEAM MACHINE IS BACK!