Back to Cast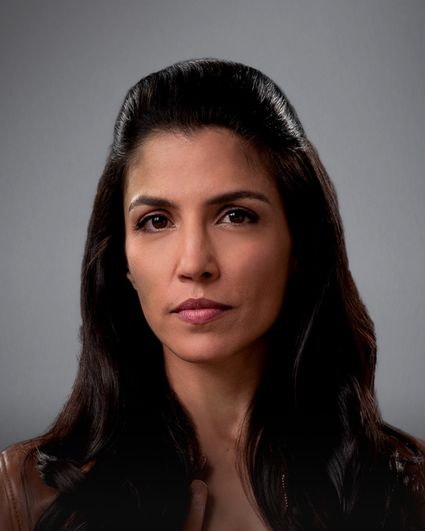 Zara Hallam
Nazneen Contractor
Biography
Born in Mumbai, India and raised in Nigeria until the age of 7, Nanzeen Contractor became well-versed in world travels and a variety of cultures at a young age. Contractor attended boarding school in London before moving to Toronto, where she spent the majority of her teen years studying classical ballet. At the age of 16, she realized she wanted to pursue acting seriously. One year into her studies at the University of Toronto, Contractor went to an open audition for the play Pericles at the prestigious Stratford Festival in Ontario and landed the lead role. Immediately, she was offered the opportunity to enroll in Stratford's conservatory program and, shortly thereafter, joined the cast of A Midsummer Night's Dream as Hermia.

After her third season with the company, Contractor landed the role of Layla Hourani in The Border, a Canadian-produced television drama. The series aired worldwide, garnering her a Golden Nymph Award nomination at The Monte-Carlo Television Festival.

Upon moving to Los Angeles, Contractor landed the starring role of Kayla Hassan in 24 during the show's final season in 2010. Her additional television credits include recurring roles in the series Rules of Engagement, Covert Affairs, and Heroes Reborn, through which her character, Farah Nazan, had a successful spin-off graphic novel series.

On the big screen, Contractor co-starred opposite Denzel Washington in the 2017 drama Roman J. Israel, Esq from writer and director Dan Gilroy. Also, she appeared as Rima Harewood in the feature film Star Trek: Into Darkness, directed by J.J. Abrams.

Contractor is an avid runner and yogi. Philanthropy is a huge priority for her, and she supports organizations such as Second Harvest Toronto, which feeds the homeless, and Look Good Feel Better, which supports women with cancer. Contractor lives in Los Angeles with her husband, son, daughter, and border terrier. Her birthday is August 26. Follow her on Twitter @MsNazContractor and Instagram @msnazneencontractor.