Scorpion Comic-Con Panel: The Cast Kicks Off Day One
Go behind the scenes with the Scorpion producers and cast as they kick off Comic-Con.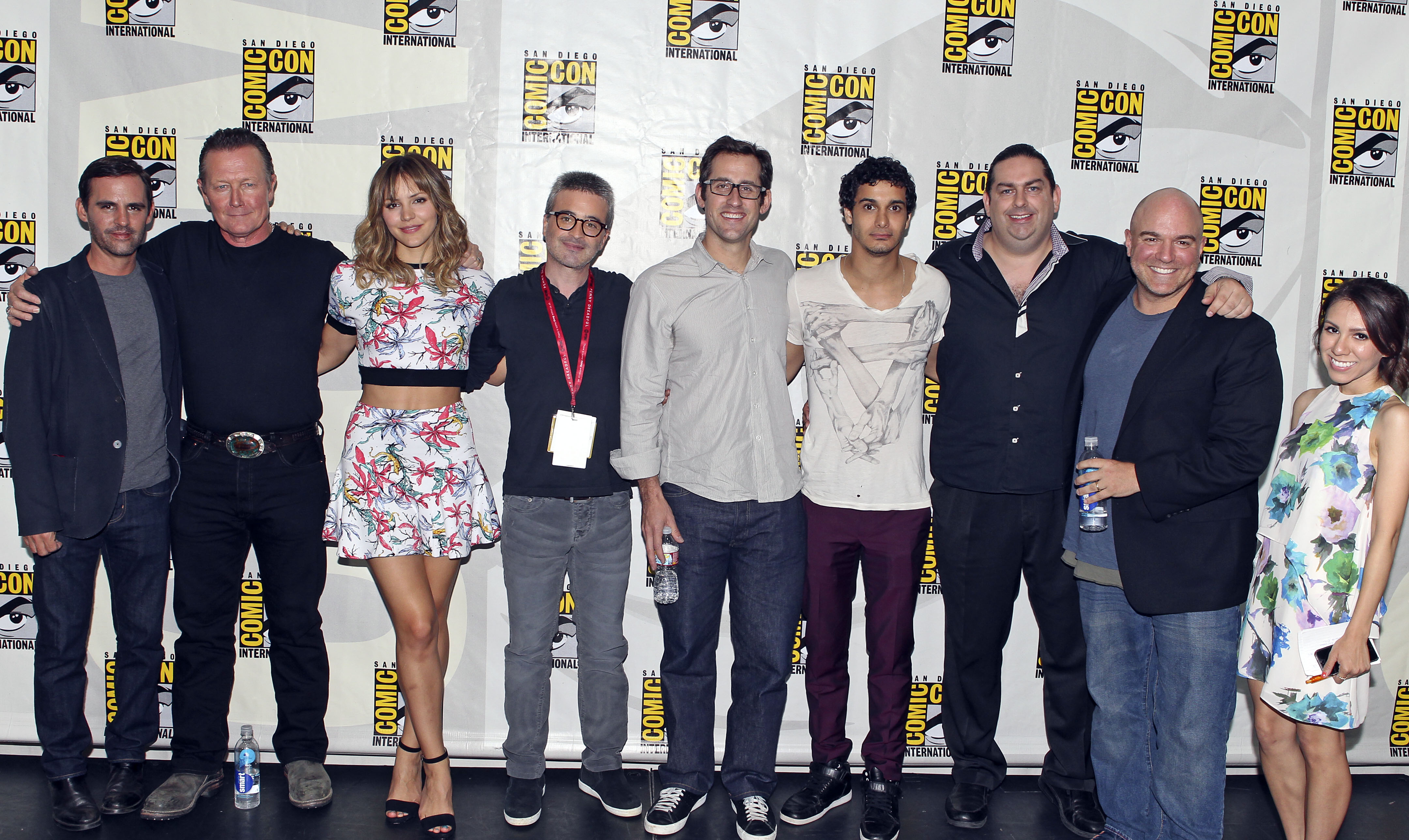 1. The Cast of Scorpion
The cast of Scorpion kicks off their first day at Comic-Con.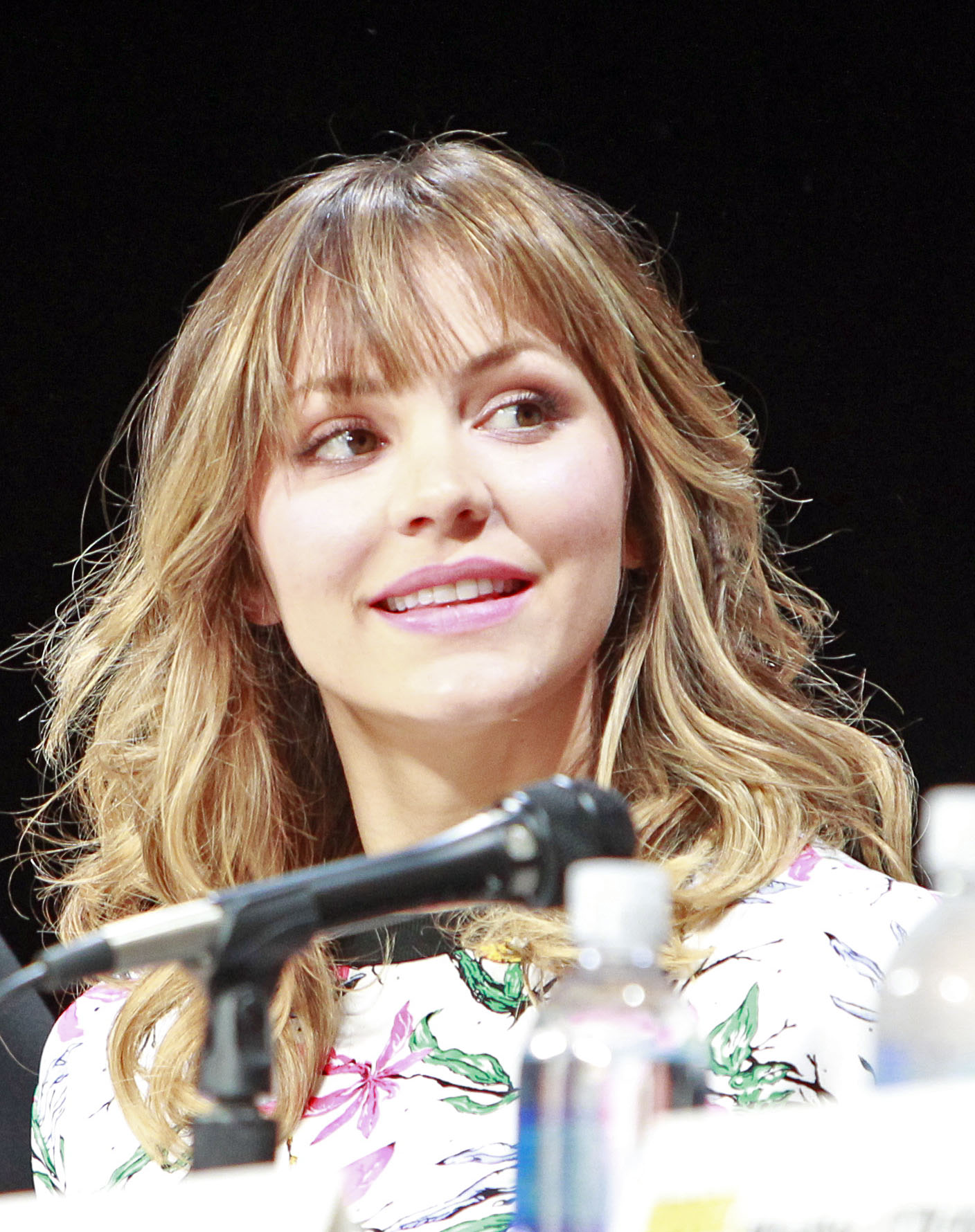 2. Katharine McPhee
Scorpion star Katharine McPhee talked about her character and admitted, "She's kind of a grown up character for me."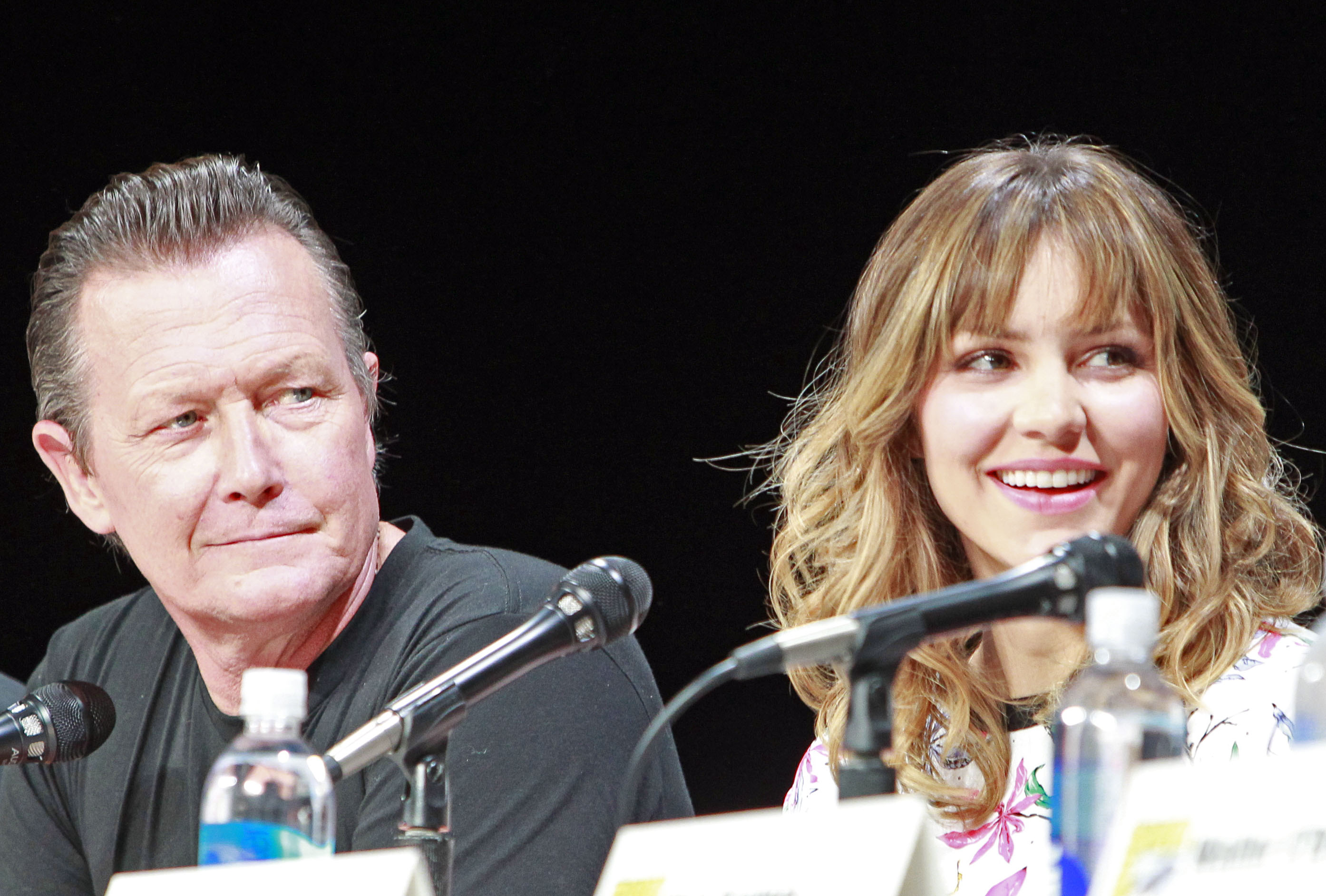 3. Robert Patrick Joins Katharine McPhee on Stage
"I'm very interested in the characters and where we're all going. It's a fun role for me." - Robert Patrick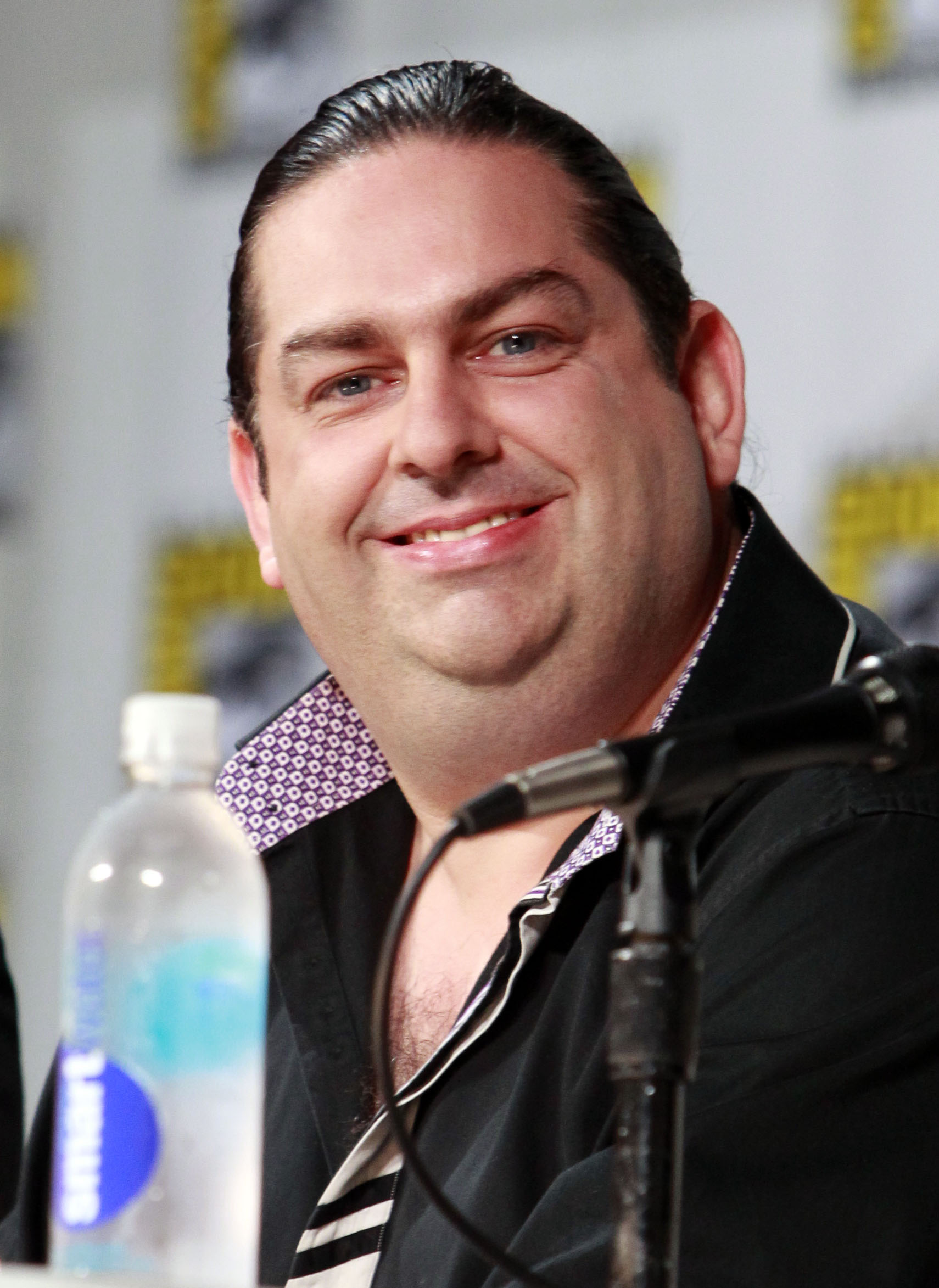 4. The Real Walter O'Brien
The audience had plenty of questions for genius Walter O'Brien on the show and his own personal experiences.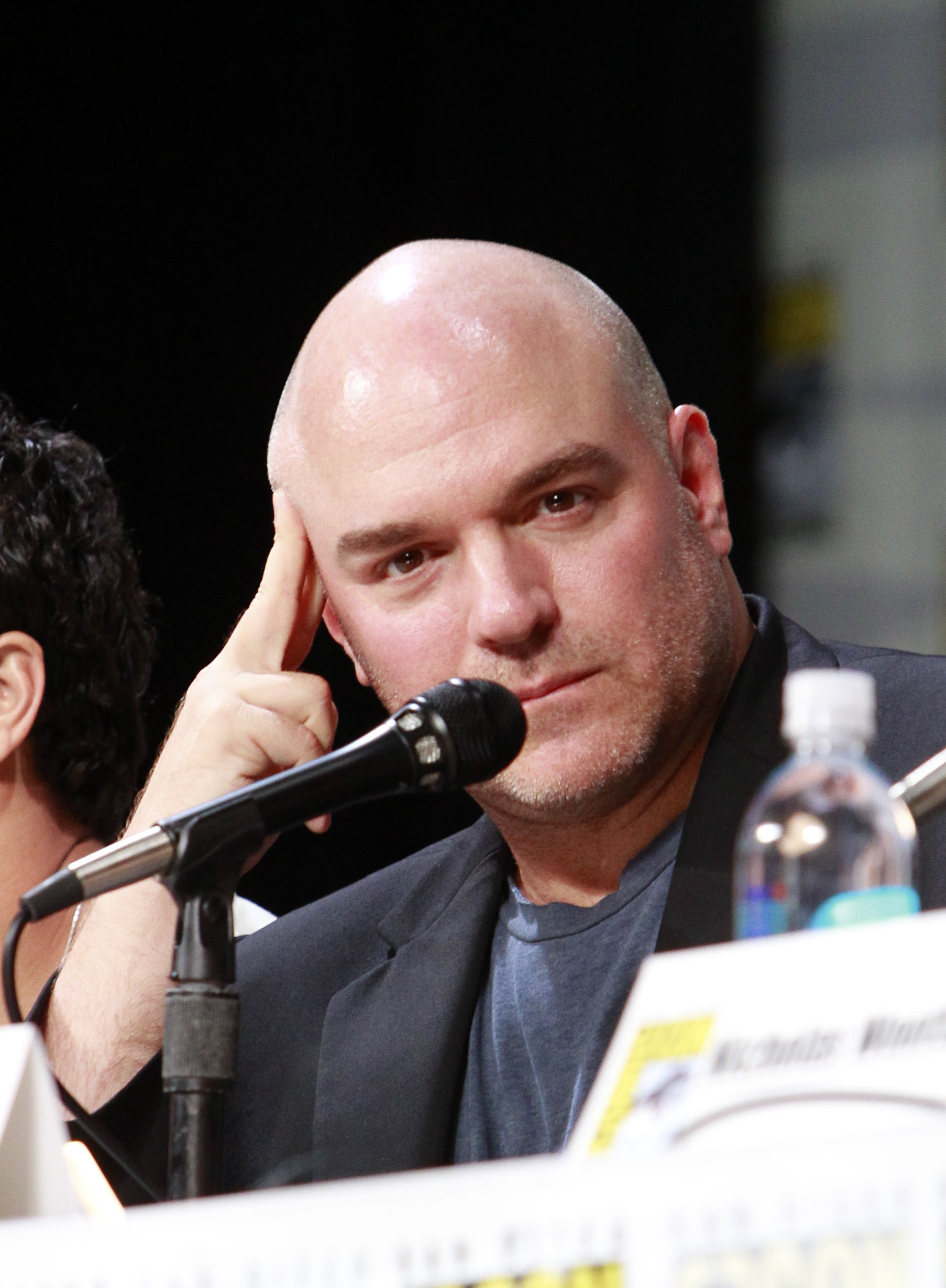 5. Executive Producer Nick Santora
"The show's about the characters. There will be a problem they have to attack each week, but that said the action will be amazing." - Nick Santora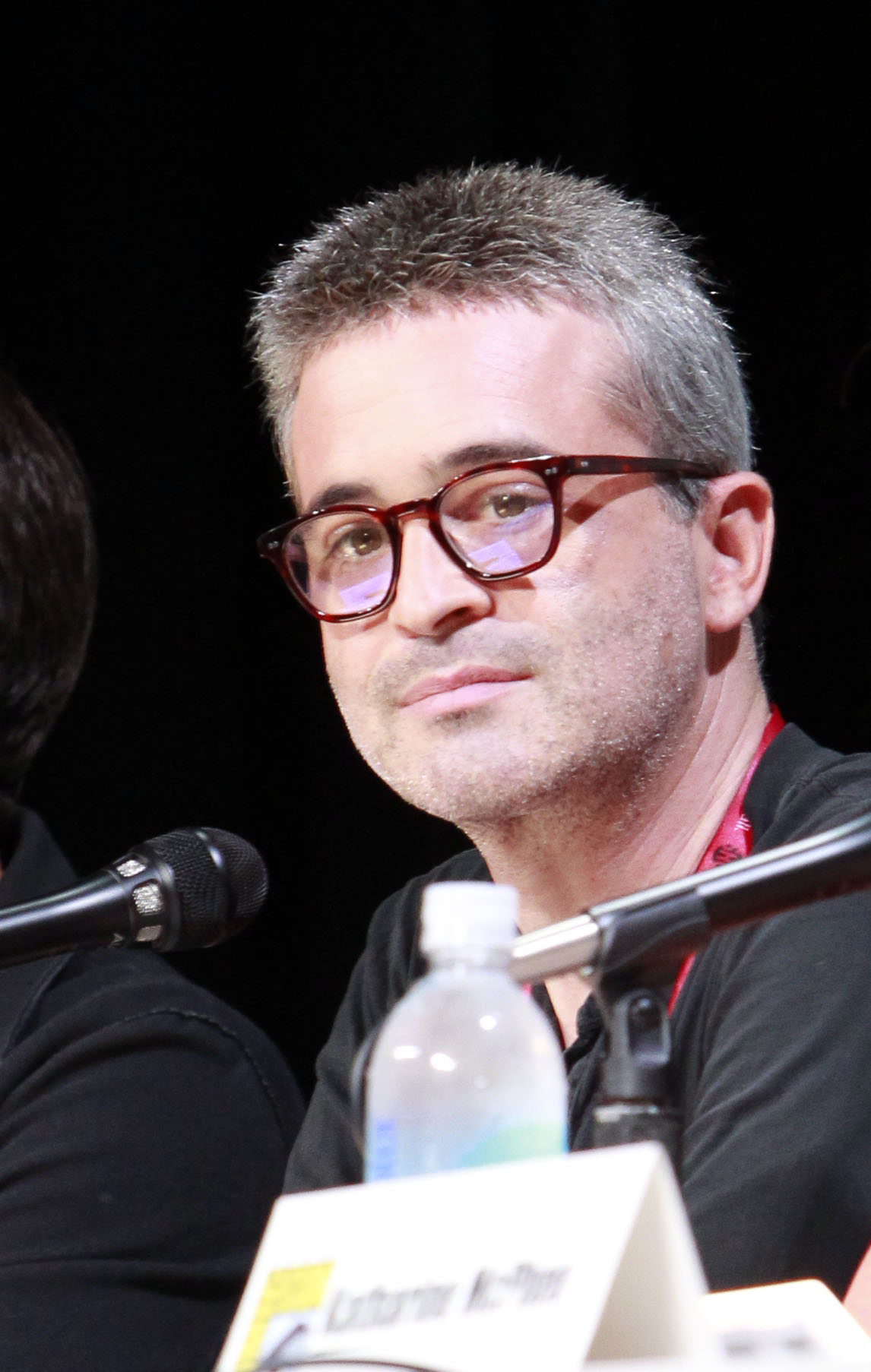 6. Executive Producer Robert Orci
Executive Producer Robert Orci joked with the fans, "I hate needing you. I hate you all, I need you. Don't leave me."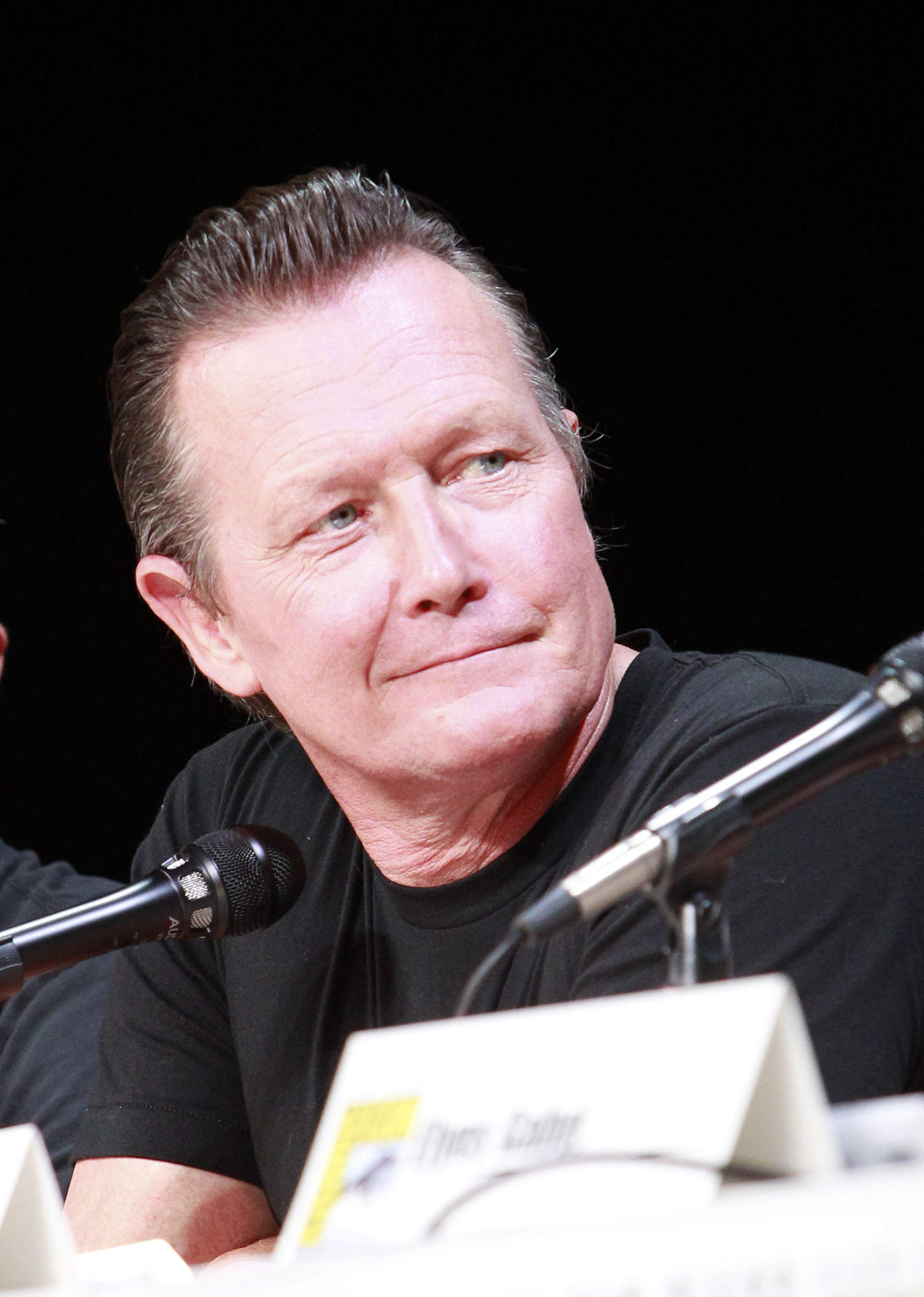 7. Robert Patrick
Robert teased some Terminator fans, "Are you scared?"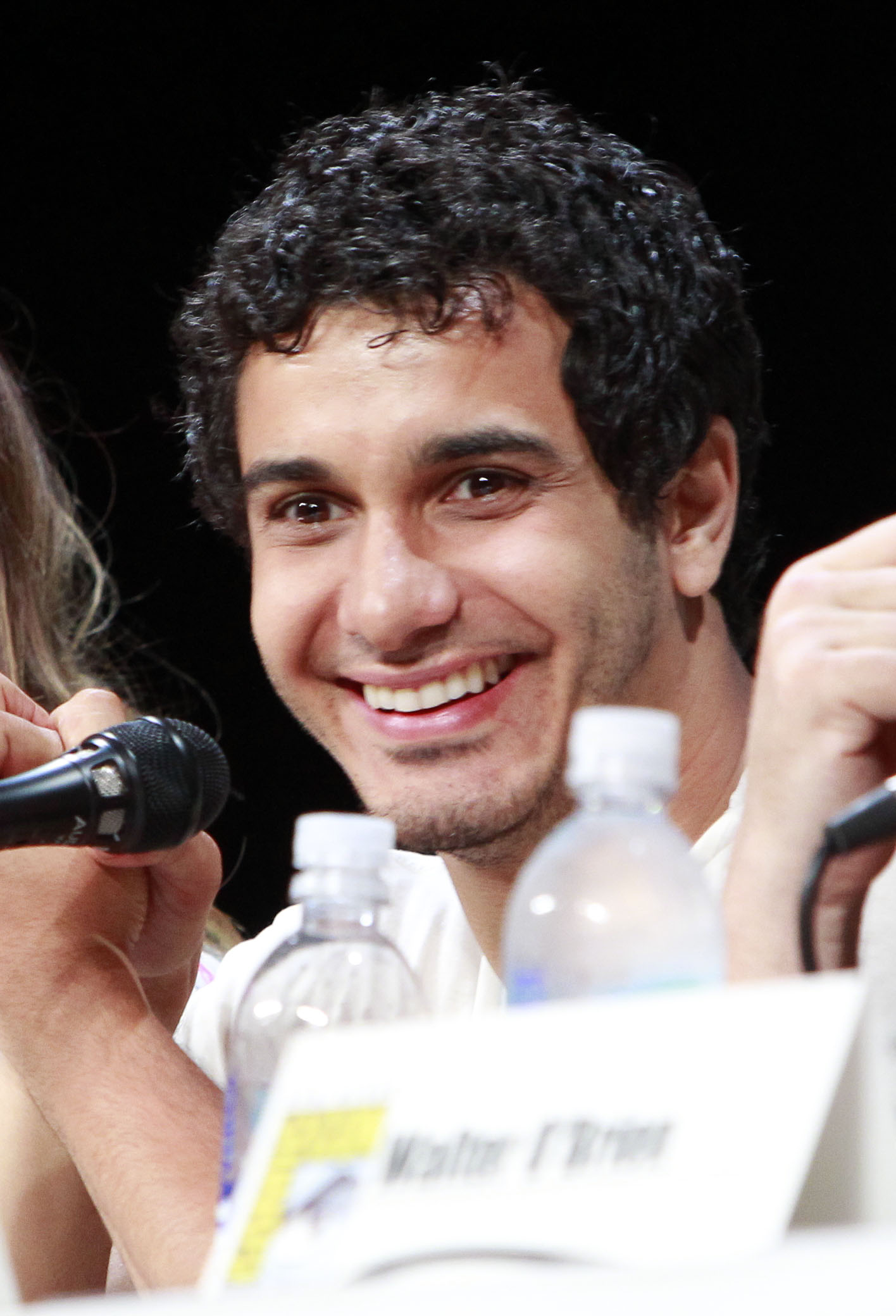 8. Elyes Gabel
"I spent a lot of time talking to Walter, as much time as I could." - Elyes Gabel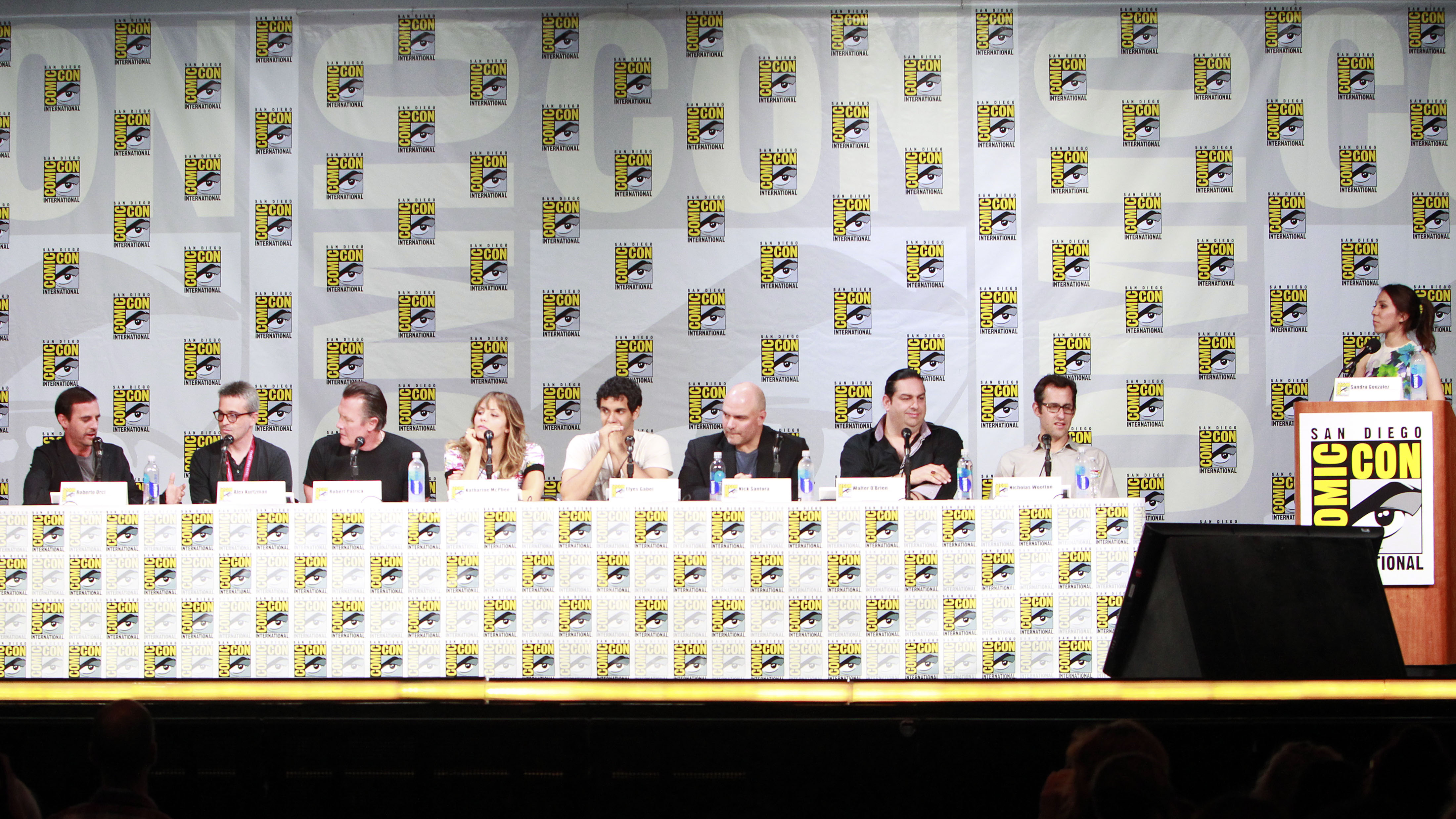 9. The Scorpion Comic-Con Panel
The cast treated the assembled fans to an exclusive screening of the premiere!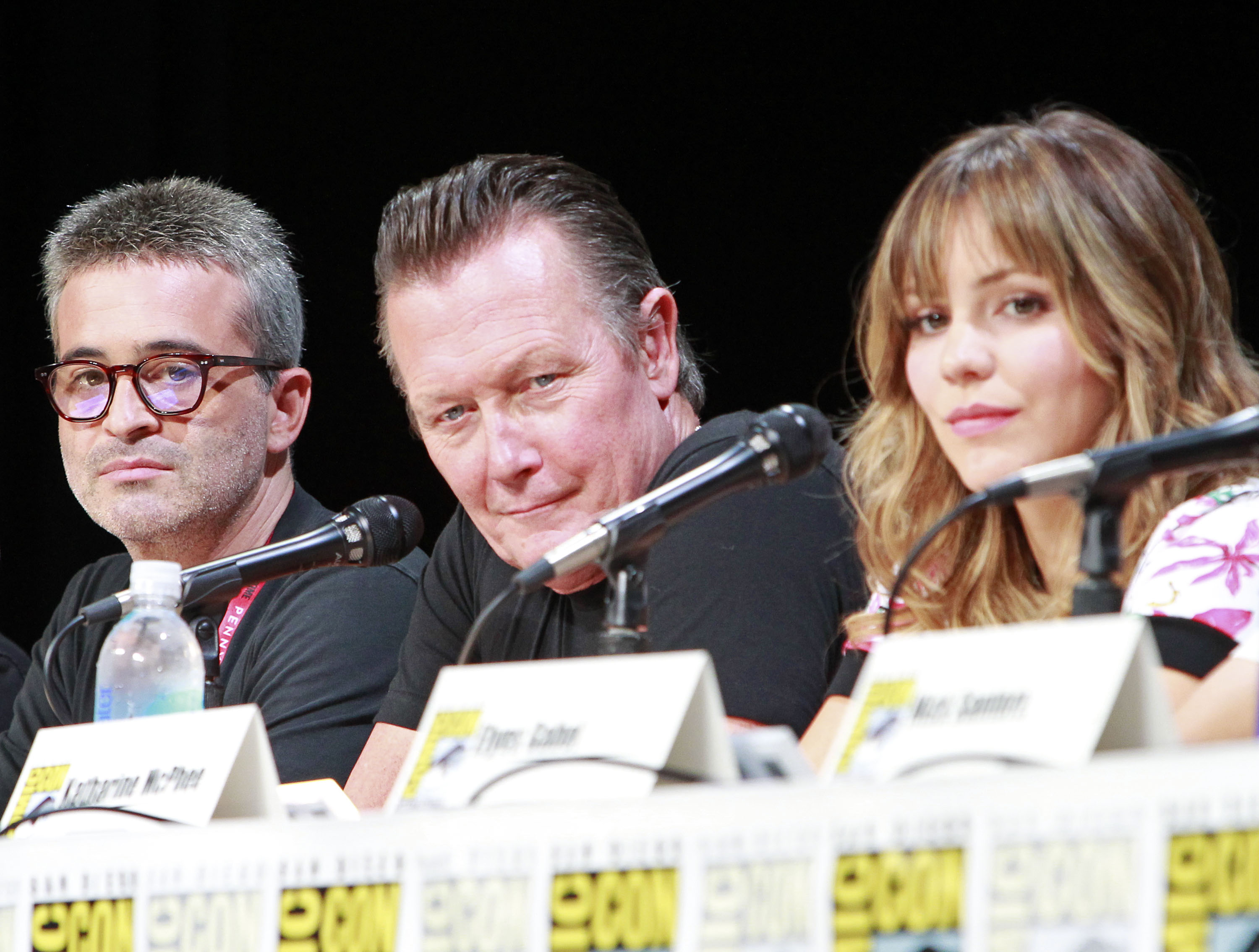 10. Executive Producer Robert Orci, Robert Patrick and Katharine McPhee Chat with the Fans
The cast listened intently to the fan questions.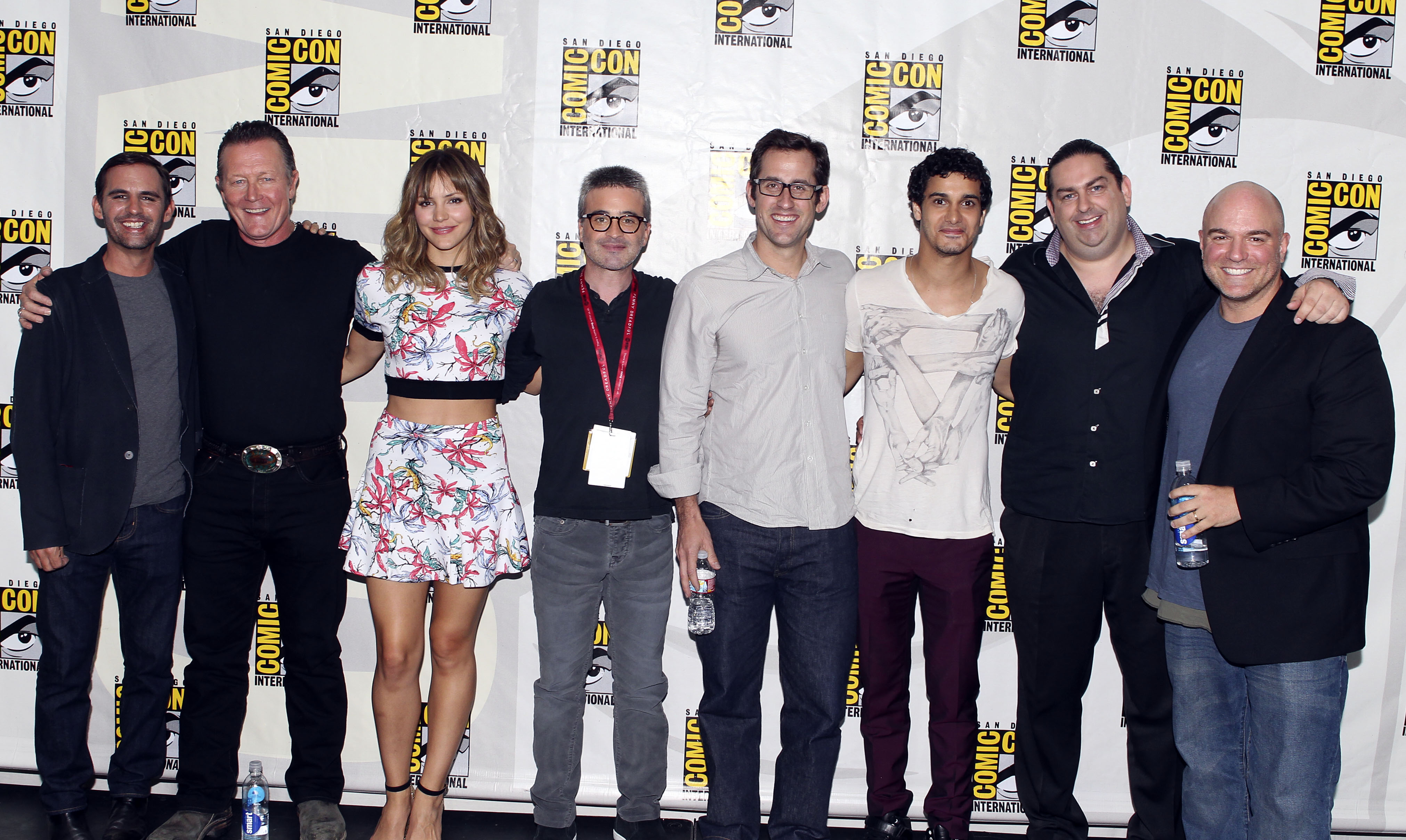 11. Scorpion Producers and Cast Thank the Fans
@jricekrispy tweeted, "#scorpion world premiere is on and it's awesome #SDCC2014" Enough said.