SEAL Team's Credibility Comes From The Real People That Lived It
Here's how this new fall drama, starring David Boreanaz, will honor military families through realistic, captivating storytelling.
Posted on Aug 1, 2017 | 07:50pm
When the cast of
SEAL Team
joined together to discuss the origin of their new military drama, which premieres Wednesday, Sept. 27 at 9/8c on CBS and
CBS All Access
, it was clear that at its core, this show—starring
David Boreanaz
—would focus on telling the most authentic stories possible of a tight-knit SEAL team.
WATCH: Take A First Look At The New CBS Military Drama SEAL Team
Stars David Boreanaz (Jason),
Max Thieriot
(Clay),
Neil Brown Jr.
(Ray),
AJ Buckley
(Sonny),
Toni Trucks
(Davis), and
Jessica Paré
(Mandy) joined Executive Producers Benjamin Cavell, Ed Redlich, Chris Chulack, and Sarah Timberman at Radford Studio Center for the CBS Television Critics Association 2017 Summer Tour.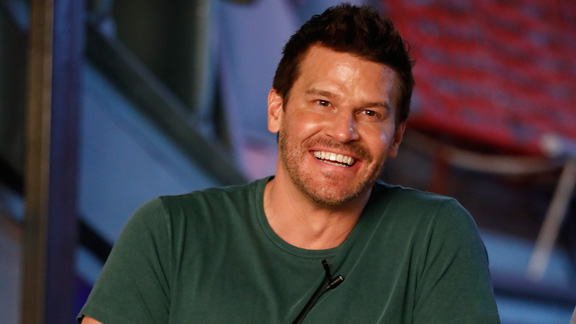 "The origin of this show comes from the lives that
do
the work," ​said Redlich. "Character stories are a huge part of this show [and] to me, that sets us apart from other shows. We want the
whole
thing to vibrate with that sense of reality."
Timberman echoed the same thoughts, saying since Day 1, everyone involved with the show carried a sense of duty and honor with storytelling and that the "DNA" of the show centers around the people that execute the most dangerous, high-stakes missions our country can ask of them.
Boreanaz—who will play Jason Hayes, the respected, intense leader of the Tier One team—will peel back the layers of his character over time.
The star was attracted to the role for a number of reasons—one being the inner turmoils the character is faced with.
READ: Failure Is Not An Option When David Boreanaz Leads SEAL Team This Fall
"Jason is struggling with a lot of flaws he's dealing with," the actor explained. "When I was told about the people that were involved and [this] part of the story... These guys do these heroic things and then they come home and they are a bit lost sometimes. That was very impactful for me."
Other characters' personal lives will be explored, too, and for Chulack that means finding their "interior caverns" and even the humor in the heaviness.
Cavell added to that idea, saying that most of the military people he's talked with agreed that there's one element that other shows never get right. "One thing that every other military show gets wrong is that it's not funny enough. Their interactions and lives in the military can have funny moments, [so] we have tried to incorporate humor."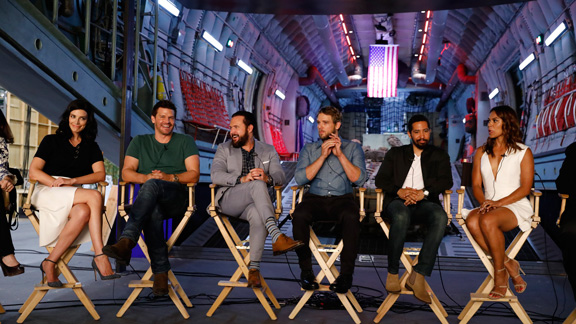 Other cast members agreed that the occasional humor will help ease the more painful parts of the storyline—just as it does in the real day-to-day of a SEAL team.
"We're going to tell the stories about the toll it takes on the people who do this work," said Timberman. "That more of their marriages end in divorce than not; we're sensitive to all these things. We hope we tell these stories properly."
On a more personal note, Cavell said, "I was terrified of the show being inauthentic, so I was determined to bring authenticity to it. It's not about politics... it's about the lives of these guys and what it's like to keep a family together."
How will
SEAL Team
display unwavering patriotism and fearless dedication even in the face of overwhelming odds?
Watch the season premiere of
SEAL Team
on Wednesday, Sept. 27 at 9/8c on CBS and
CBS All Access
.