SEAL Team's Most Memorable Missions As Selected By David Boreanaz
The star of the CBS hit drama SEAL Team reveals his top episodes, available now to stream on CBS All Access.
Posted on May 19, 2020 | 10:00am
On
SEAL Team
,
David Boreanaz
plays Jason Hayes, the leader of Bravo Team, an elite Navy squad tasked with some of the most dangerous—and, for the viewer, thrilling—missions all across the globe.
Going on missions spanning from Syria to Pakistan to the Democratic Republic of Congo to right here at home, Bravo Team encounters all types of obstacles on their journey to secure the freedom of Americans.
STREAM: Full Episodes Of SEAL Team On CBS All Access
We talked with Bravo 1 himself to shed some light on his favorite episodes and why they stand out for him.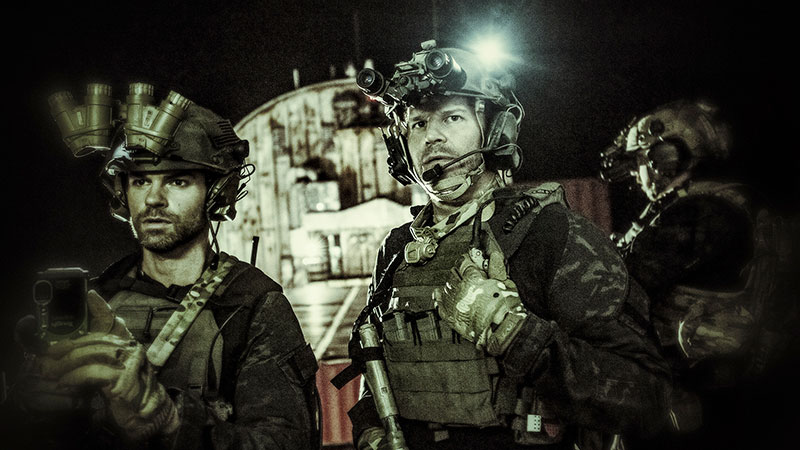 "Tip Of The Spear" (Season 1, Episode 1)
In the series premiere episode, we're introduced to Jason and Bravo Team, including Ray Perry (
Neil Brown Jr.
), Sonny Quinn (
AJ Buckley
), Lisa Davis (
Toni Trucks
), new recruit Clay Spenser (
Max Thieriot
), and their CIA liaison Mandy Ellis (
Jessica Paré
).
The primary mission in "Tip of the Spear" involves an intense infiltration in Monrovia to capture a high-ranking ISIS leader.
Boreanaz says of the episode: "I just always feel the pilot is number one because it's just so new and fresh and the fear level's high. You're taking on a character and you're trying to explore him, and you're finding these great surprises with each character. And then, for me, it was just a nice mark to set off how that was shot, and going into New Orleans, and jumping into the role after I had turned it down, it was just a fun, fun episode for everybody."
WATCH: Season 1, Episode 1 Of SEAL Team, "Tip Of The Spear"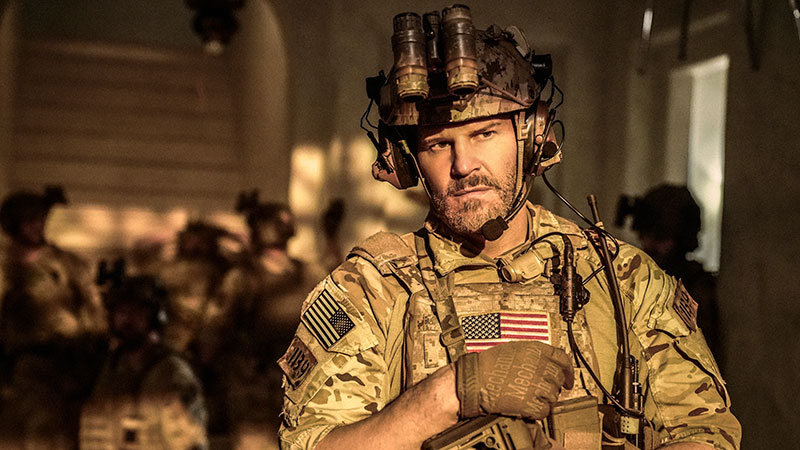 "Pattern Of Life" (Season 1, Episode 10)
In this intense episode, a mission to locate a cell phone linked to a network of terrorists becomes more complicated when the suspect's family gets involved and accidentally injured.
"The stakes were really, really high. I loved the drive and it was just simple," says Boreanaz of "Pattern of Life." "I think in our episodes, being simple is when we really win. Win as a team across the board from the production aspect of it, to the cast, and the stakes are high. I just love the jeopardy in that episode."
WATCH: Season 1, Episode 10 Of SEAL Team, "Pattern Of Life"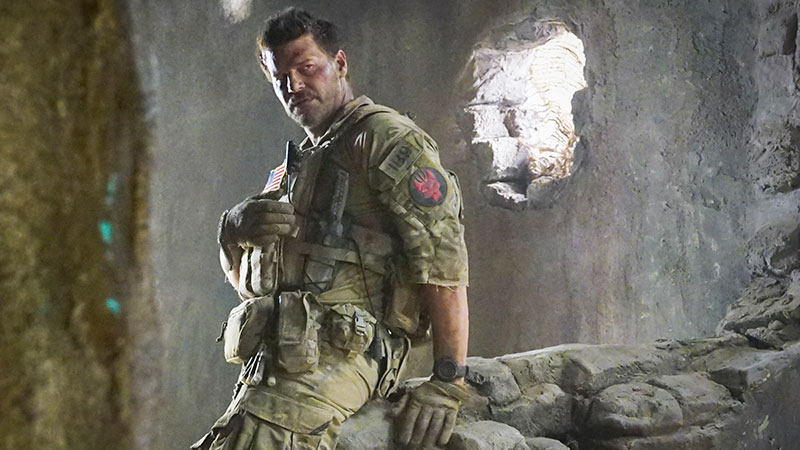 "The Graveyard Of Empires" (Season 1, Episode 21)
In this penultimate episode of Season 1, the first of the series that Boreanaz directed, Bravo Team is trapped inside a farmhouse after their helicopter is shot down by an anti-aircraft missile.
As if that didn't make the mission intense enough, Jason suffers a concussion in the crash and, while waiting for extraction, undergoes a series of hallucinations.
"It was cool," Boreanaz says of directing the episode and exploring the inner life of Jason. "I just love that aspect of seeing these characters have to take care of the situation in dire straits, and being under attack after the chopper went down, and it was fun being able to exfill on that episode. It was a fun episode to do, and there were a lot of challenges."
WATCH: Season 1, Episode 21 Of SEAL Team, "The Graveyard Of Empires"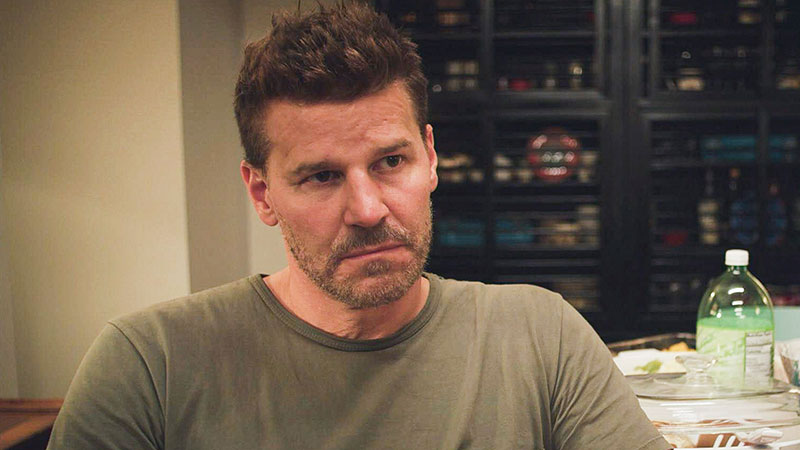 "The Worst Of Conditions" (Season 2, Episode 3)
In one of the most emotional episodes of S
EAL Team
's second season, Jason deals with the loss of his wife, forcing him to step down as Bravo Team leader and focus on his family.
For Boreanaz, he says this episode is "an examination of loss and how powerful that was. And, it was a big turning point in his character's life. So, anything when you have that type of a story point that moves the character significantly, pushes that dial, it's always good to see because you're just really opening up new doors."
WATCH: Season 2, Episode 3 Of SEAL Team, "The Worst Of Conditions"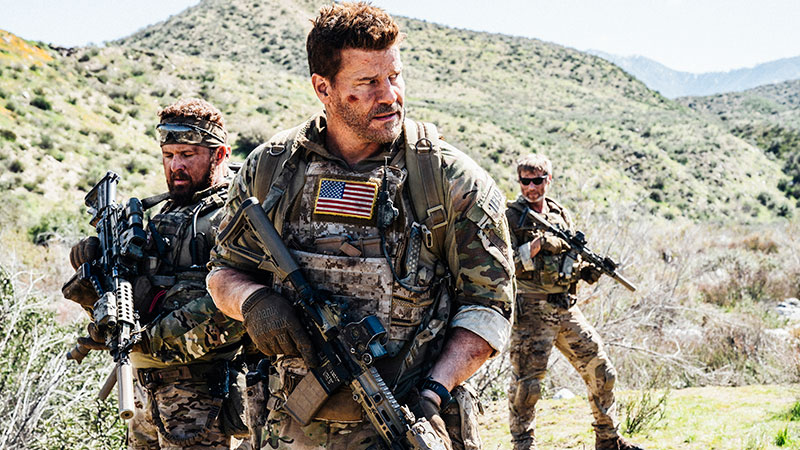 "My Life For Yours" (Season 2, Episode 21)
In this exciting Boreanaz-directed episode, Bravo Team struggles with executing a mission while Ray is behind enemy lines. Ultimately, they are tasked with a rescue mission that turns into one of the most complicated—and thrilling—missions in
SEAL Team
history.
"That was great," Boreanaz says. "The horses and being able to do a spy raid maneuver, which has spectacular production value. What I love so much about our shows is that we're able to push the envelope to do things that people are like, 'How did you do that?' And, it's real. And the fact that the characters had to go find Ray... and go through so many obstacles to get there. And the end was just, I thought, spectacular."
WATCH: Season 2, Episode 21 Of SEAL Team, "My Life For Yours"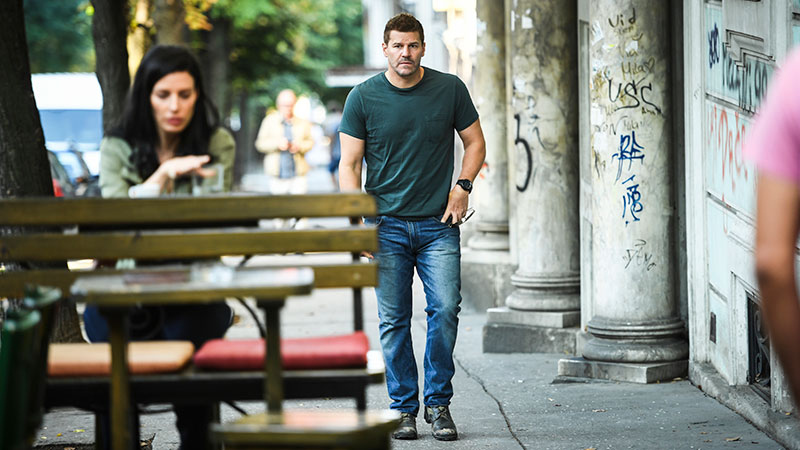 "Welcome To The Refuge" (Season 3, Episode 1)
In the Season 3 premiere, Bravo Team heads to Serbia to track down a criminal outfit who has been attacking U.S. military bases, while also dealing with the mental and physical struggles of the team.
"Being fortunate to go to Serbia and shoot... really helped the richness of the production value, and the production designer loved it, being able to shoot on location like that," says Boreanaz of making the episode in such an exotic locale. "And, it was just an impactful start to a really phenomenal season, I think, this year. And so, I just go back and I see how Chris Chulack directed that and how the characters were coming back together."
WATCH: Season 3, Episode 1 Of SEAL Team, "Welcome To The Refuge"
Stream these episodes of
SEAL Team
—and many more—on
CBS All Access
.