Back to Cast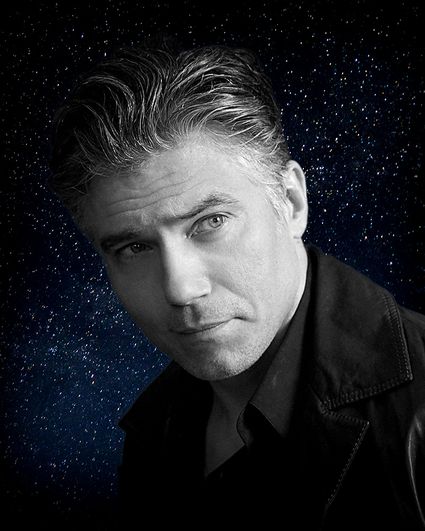 Captain Christopher Pike
Anson Mount
Biography
Anson Mount is perhaps best known for his role as Cullen Bohannon on AMC's hit series Hell On Wheels. Most recently, Mount was celebrated for his performance in Robert O'Hara's off-Broadway production of Mankind at Playwrights Horizons.

On television, Mount starred in the NBC/Dick Wolf series Conviction and in the ABC/ Rod Lurie series Line Of Fire. Other television credits include NBC's Third Watch, HBO's Sex and the City, CBS' CSI: Miami, Fox's Dollhouse and the WB's Smallville.

Mount made his feature film debut as Tully Coates, Jr. in the critically acclaimed independent film Tully, which won several film festival awards and accrued numerous Independent Spirit Award nominations. In 2009 Mount produced and starred in Cook County. The L.A. Times called his performance as Bump, a methamphetamine cook and addict, "Oscar-worthy."

Other film credits include Mr. Right opposite Anna Kendrick and Sam Rockwell, which premiered at the Toronto Film Festival, Non-Stop opposite Liam Neeson, Supremacy with Mahershala Ali, The Forger opposite John Travolta and Christopher Plummer, Visions opposite Isla Fisher, Straw Dogs opposite Alexander Skarsgård and James Woods, Burning Palms opposite Zoe Saldana, Poolhall Junkies opposite Christopher Walken, Urban Legends: Final Cut opposite Eva Mendez and Anthony Anderson, Crossroads opposite Britney Spears, In Her Shoes opposite Cameron Diaz, City By The Sea opposite Robert De Niro, and All The Boys Love Mandy Lane.

On stage, Mount has appeared in Three Sisters at The Classic Stage Company opposite Peter Sarsgaard and Maggie Gyllenhaal, directed by Austin Pendleton; Venus In Fur at Singapore Repertory Theater; Fifth Of July at the Bay Street Theatre, directed by Terry Kinney; Mourning Becomes Electra at the New Group, directed by Scott Elliot; the Art Party's Elle opposite Alan Cumming and Stephen Spinella, Cymbeline at La Mama directed by Andrei Serban; The Caucasian Chalk Circle also at La Mama and directed by Andrei Serban; and in Terrence McNally's critically acclaimed and controversial play Corpus Christi at Manhattan Theatre Club, for which he received the 1998 Drama League Award.

Born in White Bluff, Tennessee, Mount holds a Master of Fine Arts in acting from Columbia University. He currently hosts and executive produces his own creativity-focused podcast, "The Well," with his producing partner Branan Edgens. Together, he and Edgens track down some of the most interesting artists, thinkers and innovators working today and explore their stories: how they forced themselves to think outside the box, rise above the odds and outpace the competition.

Currently, Mount resides in New York.