Back to Cast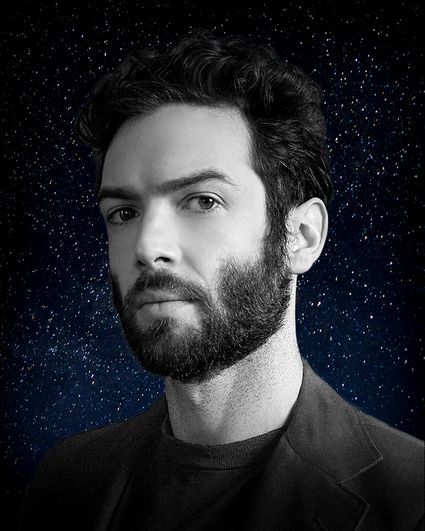 Biography
Ethan Gregory Peck is an American actor. He is the grandson of actor Gregory Peck and his first wife, Finnish-born Greta Kukkonen.

Growing up in Hollywood, he attended private schools and left Los Angeles to attend Tisch School of the Arts at NYU as part of the experimental theater program. Beginning his acting career at the age of 7, Peck has a body of work that spans over two decades, and includes dozens of lead roles and appearances in feature films, TV shows and commercials.

Throughout school and after, he had TV appearances on Charlie Grace, The Drew Carey Show, The O'Keefes, Gossip Girl and as young Kelso in a recurring role on That '70s Show. The TV role that brought Peck prominence was the role of Patrick Verona on the ABC Family series 10 Things I Hate About You, a role that had brought acclaim to Heath Ledger in the eponymous film. In April 2018, Peck wrapped the lead of the ABC pilot For Love, as well as the Netflix film The Christmas Calendar.

Alongside TV work, Peck has built a prolific film career displaying tremendous range, as he has inhabited roles within horror, romantic, action and comedy genres. At 9 years old, he played Jimmy Smits' son in the film Marshall Law, followed in 1999 by Passport To Paris opposite Mary-Kate and Ashley Olsen. In 2008 he starred opposite Mariah Carey in Lee Daniels' feature Tennessee, which premiered at Tribeca Film Festival. That same year, he took on the lead in Adopt A Sailor. This performance won him Best Actor at the 2009 Sonoma International Film Festival.

Most recently, Peck has been cast as a lead character in numerous independent films such as Richard Gray's thriller Mine Games; The Wine Of Summer, opposite Elsa Pataky; Eden, opposite Nate Parker; The Curse Of Sleeping Beauty, opposite India Eisley; and comedic horror film Tell Me How I Die, as the killer.

Currently, he can be seen in the Lionsgate-released digital feature The Honor List.

Peck's modeling work began in 2015, when he was cast in Salvatore Ferragamo's "100 Years Of Hollywood" short film, and he became the new face of Ferragamo. In his capacity as a representative of the brand, Peck has attended Fashion Week in New York and Milan, and has been featured in Maxim, GQ, The Hollywood Reporter, Variety and more.

Peck's birthday is March 2.