All hands: The highly anticipated CBS All Access original series Star Trek: Discovery is now upon us... and available on your own personal viewscreen!

STREAM: Full Episodes Of Star Trek: Discovery On CBS All Access

Promising new ships, new characters, and new adventures, the next chapter of Star Trek is sure to please diehard fans and newcomers alike. The question is, how, when, and where can you watch it?

Let us to fill you in on all the fascinating details...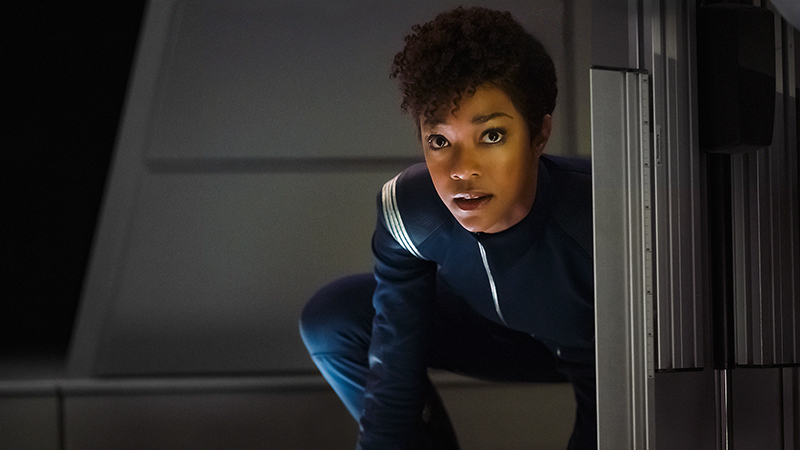 When can you watch Star Trek: Discovery?
All-new episodes of Star Trek: Discovery are available to stream weekly on Sundays after 8:30 PM ET / 5:30 PM PT, exclusively for CBS All Access subscribers in the United States.

As previously announced, Season 1 will be split into two chapters. The first chapter of the series will comprise nine episodes, with the final episode of chapter one debuting on Sunday, Nov. 12. The second chapter, featuring the remaining six episodes, will begin Jan. 7, 2018 after 8:30 PM ET.

Also check out Star Trek: Discovery's companion after-show, After Trek, which is available to stream on CBS All Access, following new episodes of Star Trek: Discovery.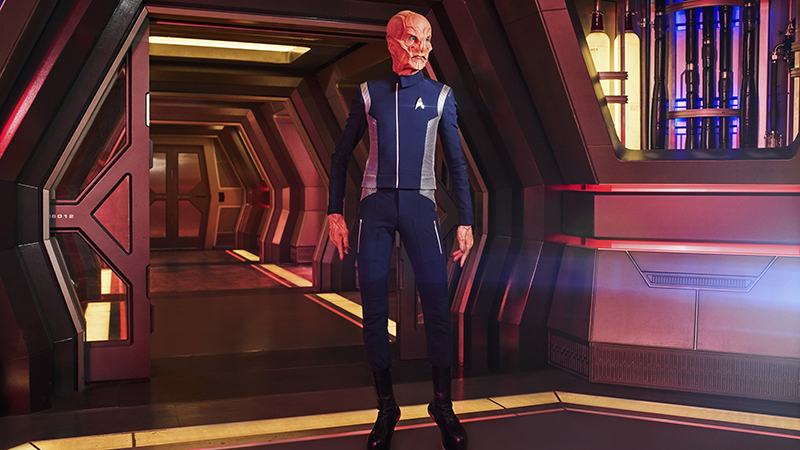 How can you watch Star Trek: Discovery?
It's highly logical. CBS All Access subscribers can simply download the CBS App on their mobile device, Roku Player, Apple TV, Chromecast, Android TV, Xbox 360, Xbox One, PlayStation 4, or Fire TV.

Or you can visit cbs.com/star-trek-discovery to begin your journey through the stars.

Subscribers also have access to every episode of all previous Star Trek series, as well as the many, many other CBS and CBS All Access shows.

The series is distributed concurrently by CBS Studios International on Netflix in 188 countries and in Canada on Bell Media's Space channel and OTT service CraveTV.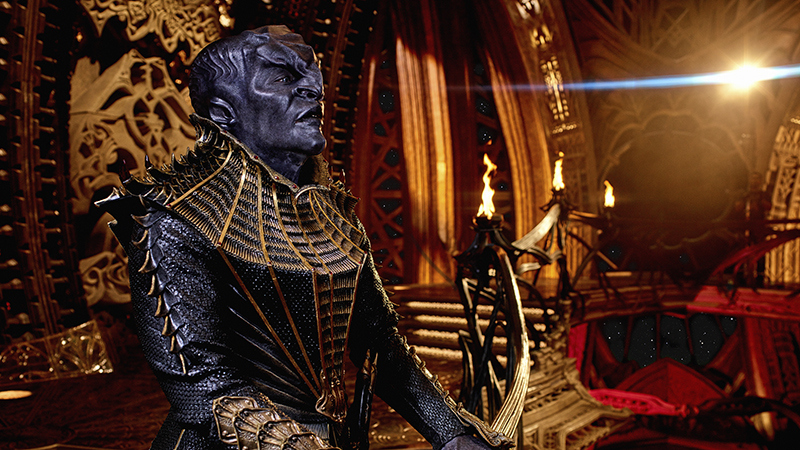 Who is involved in Star Trek: Discovery?
The cast of Star Trek: Discovery features a wealth of familiar acting talent and exciting new faces: Sonequa Martin-Green (First Officer Michael Burnham), Doug Jones (Lieutenant Saru), Jason Isaacs (Captain Gabriel Lorca), Shazad Latif (Lieutenant Ash Tyler), Anthony Rapp (Lieutenant Paul Stamets), Michelle Yeoh (Captain Philippa Georgiou), Mary Wiseman (Cadet Sylvia Tilly), Chris Obi (T'Kuvma), Mary Chieffo (L'Rell), James Frain (Ambassador Sarek), Rainn Wilson (Harry Mudd), Terry Serpico (Admiral Anderson), Maulik Pancholy (Dr. Nambue), Damon Runyan (Ujilli), Rekha Sharma (Commander Landry), Kenneth Mitchell (Kol), Clare McConnell (Dennas), Sam Vartholomeos (Ensign Connor), and Wilson Cruz (Dr. Hugh Culber).

The series is produced by CBS Television Studios in association with Alex Kurtzman's Secret Hideout, Bryan Fuller's Living Dead Guy Productions, and Roddenberry Entertainment.

Alex Kurtzman, Bryan Fuller, Heather Kadin, Gretchen J. Berg and Aaron Harberts, Akiva Goldsman, Rod Roddenberry, and Trevor Roth serve as Executive Producers.

Stay tuned for even more Star Trek: Discovery updates as they become available.