It's A Fight-Or-Flight Universe For Lieutenant Saru On Star Trek: Discovery
With his combination of quick thinking and threat ganglia, you'll want this Kelpien Starfleet officer around in an emergency.
Meet Lieutenant Saru—and pay close attention, because you've never met anyone quite like him on
Star Trek
before!
Played by veteran character actor
Doug Jones
, Saru is a Kelpien—a brand-new species that is, on their home planet, either predator or prey. As one of the hunted, Saru has both hooved feet and "threat ganglia," which are sensory organs that twitch when he senses danger.
STREAM:
Full Episodes Of Star Trek: Discovery On CBS All Access
As third in command of the
U.S.S. Shenzhou
, Saru also frequently butts heads with his superior, Commander Michael Burnham (
Sonequa Martin-Green
), who doesn't share his extreme caution.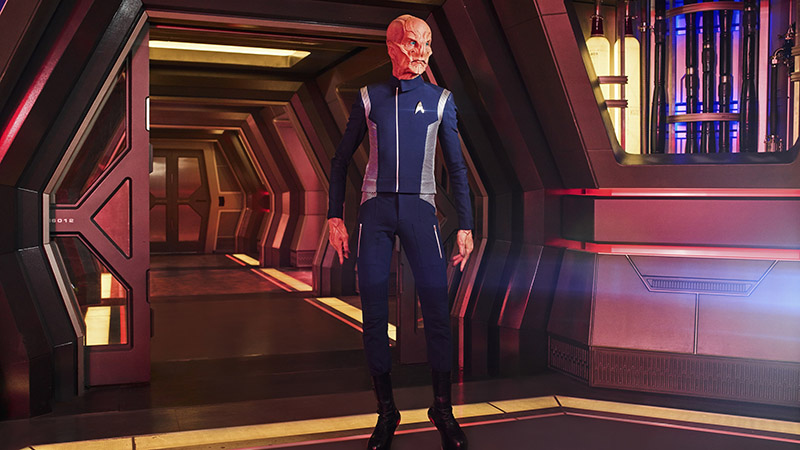 "I'm the cautious one," says Doug in a behind-the-scenes deep dive into his character. "When we're on the bridge and there's something afoot, I can sense it kind of like a gazelle does when there's a lion coming. When the rest of the crew is boldly wanting to make a courageous decision, I'm like, '
Errrg
, should we really do that?'"
Watch the video above for more from stars like Doug, Sonequa, and executive producers.
WATCH:
Get A Behind-The-Scenes Look At Star Trek: Discovery's Artful Production
What's more, Saru and Burnham's relationship is a palpably tense one.
"We love the dynamic of Georgiou and Burnham and Saru as this family unit, where you've got two Type A, overachieving entities, who are always competing for their mother figure and Captain Georgiou's attention and approval," says Executive Producer Gretchen J. Berg.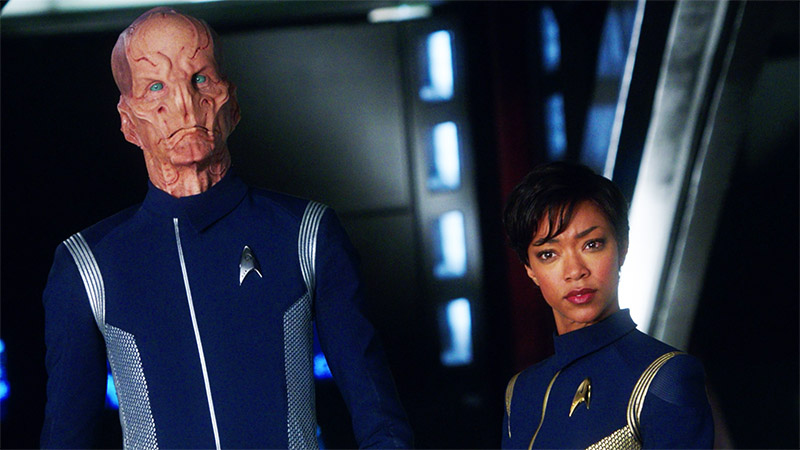 "It's a brother-sister rivalry from the very beginning," Sonequa concurs.
READ:
How To Watch Star Trek: Discovery On CBS All Access
Stream the entire first season of
Star Trek: Discovery
, exclusively on
CBS All Access
.