Go Behind The Scenes Of Star Trek: Discovery's Last Day Of Shooting
Series stars and producers explain how Discovery's mission to Qo'noS came together in "Will You Take My Hand?".
Warning: SPOILERS from Episode 15, Season 1 of Star Trek: Discovery follow...
In the
exciting conclusion to Season 1
of
Star Trek: Discovery
, the Federation decided to take the fight to Qo'noS, the Klingon homeworld, in an attempt to end the war once and for all. And that meant investigating the Orion embassy on the planet's surface.
To accomplish this, Production Designer Tamara Deverell and her team developed a unique look and feel for the planet's black market, which is also where the final days of shooting for Season 1 took place.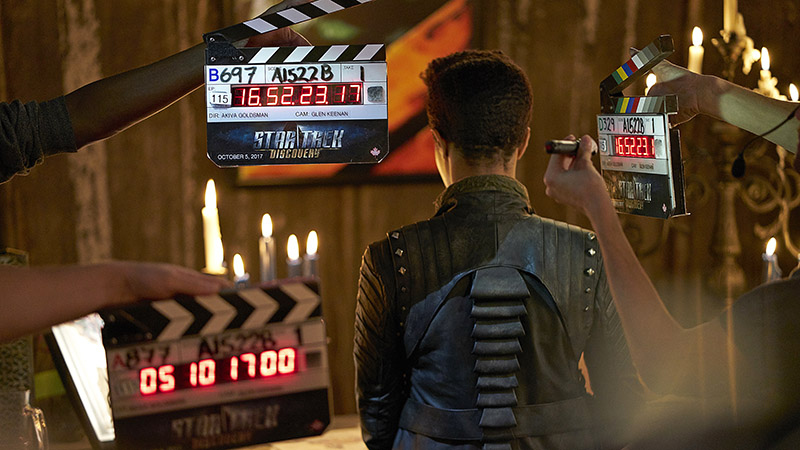 Watch the behind-the-scenes video above for a closer look at that set piece and what all went into creating it!
STREAM: Episode 15, Season 1 Of Star Trek: Discovery On CBS All Access
Shot on location at Pinewood Studios in Toronto, the Orion embassy was built from the ground up, complete with weapons shops, unsavory nightclubs, and Gormagander by the slice.
"The production designer has done an amazing job of creating this market," Executive Producer and Director Akiva Goldsman explains in the video. "Visual effects will then extend it, so it will be even bigger, and it will actually be in the volcanic mountains of Qo'noS and not in the backlot of Toronto's Pinewood Studios."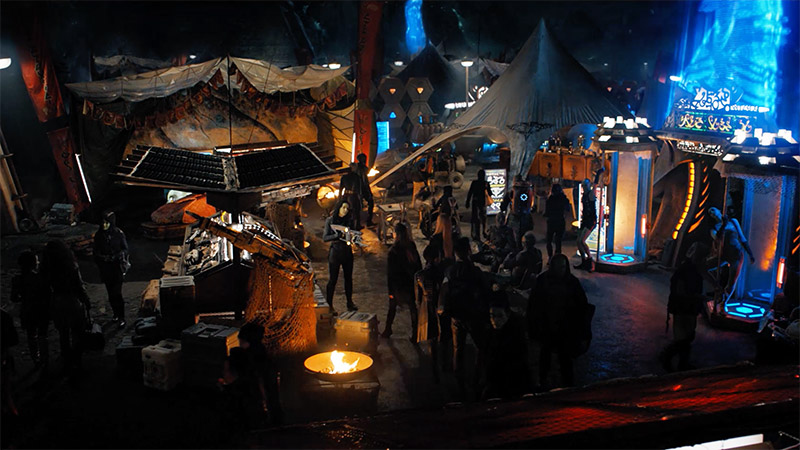 This was also a key locale for our heroes during their away mission.
Mary Wiseman
(
"Tilly"
), for instance, got to act opposite veteran actor Clint Howard in the Orion cabaret, where the latter played a seedy Orion strip-club patron.
"I got high on Clint Howard's supply, which was an honor," Mary says of the experience. "He is Hollywood royalty, so that was really cool."
(Fun Fact: Clint also originated the role of Balok in the original
Star Trek
episode "
The Corbomite Maneuver
," which makes his appearance on
Star Trek: Discovery
a return to the franchise!)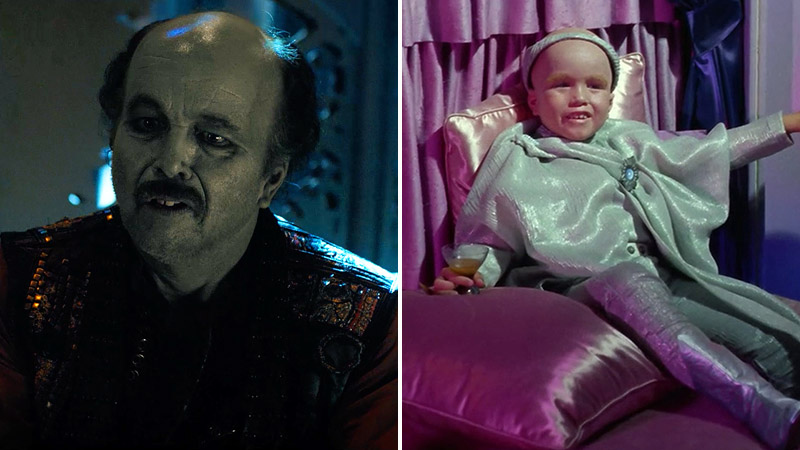 For more on Star Trek: Discovery's Qo'noS marketplace, including a special visit from one of the actors on the final day of shooting, watch the video above!
READ: How To Watch Star Trek: Discovery On CBS All Access
Stream the entire first season of
Star Trek: Discovery
, exclusively on
CBS All Access
.