The costume department of Star Trek: Discovery is a truly exciting place to work.

From the armored Terran Empire attire to the Klingons' intricate, tribal apparel, every character's outfit is imbued with symbolism and deep attention to detail.

"Putting on a Star Trek uniform for the first time, it feels like putting on a world, but it also feels like putting on home," Sonequa Martin-Green, who plays Michael Burnham, told us about her wardrobe. "When you finally get zipped on in it, it makes you stand really proudly."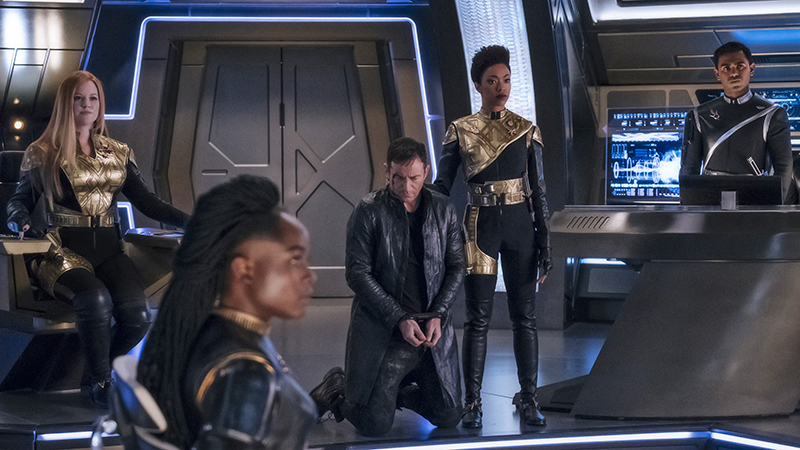 When crafting a look for this iteration of Star Trek, Costume Designer Gersha Phillips considered the looks of every other Star Trek franchise—The Next Generation, Deep Space Nine, The Original Series, and more.

"We were looking at the whole Star Trek canon: what came before, what came after," she said. "We also looked at military, naval officers. When I see it on, I feel like the actors look like superheroes. It's a great accomplishment, what we've been able to do."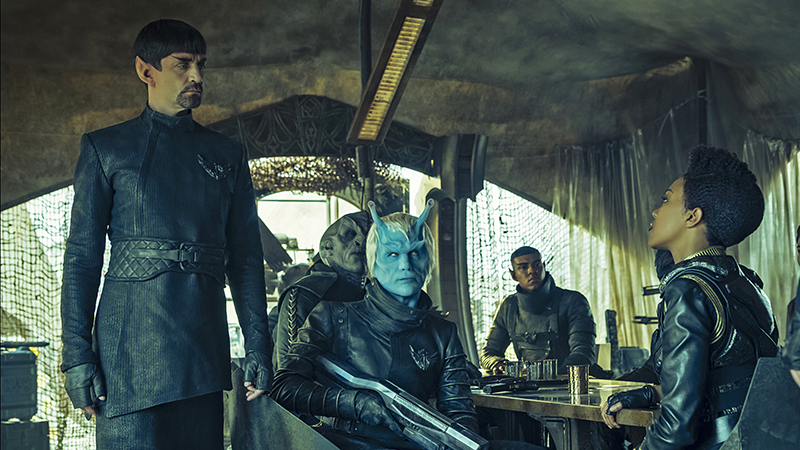 As for the Klingons' costumes, Gersha described her department's ingenuity when assembling looks for the alien species.

"We'll find something like a piece of jewelry and then we'll mold it and turn it into something else, cover it with leather, and it gives you that really cool alien texture," she said. "That was always our thing, pushing the alienness of things."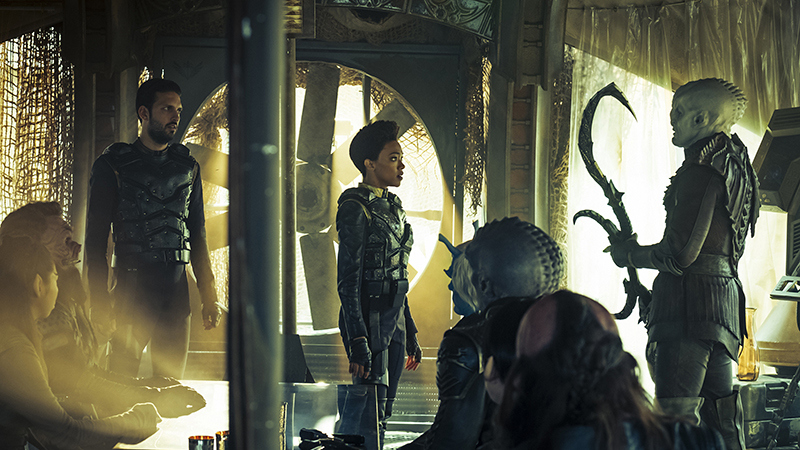 "T'Kuvma's costume was another long journey," she continued, describing the Klingon character's ornate garb. "We 3-D printed and then used beads, we just used many different mediums to build up that chest plate."

And in regards to the highly utilitarian Mirror Universe costuming, Gersha is equally enthralled with the outcome.

"Obviously the Mirror Universe costumes were another one of those really cool moments," she said. "I mean, it's hard to pick a favorite. As a team, we did some really amazing work."

To see the costumes in action, stream the entire first season of Star Trek: Discovery, exclusively on CBS All Access.