Back to Cast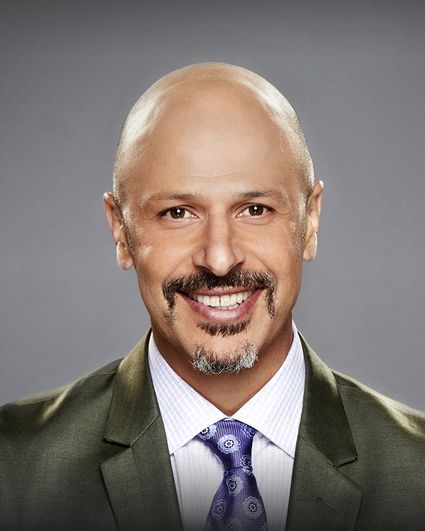 Biography
Maz Jobrani is a comedian and actor who has been entertaining audiences for nearly 20 years. He has had three Showtime stand up comedy specials: Brown and Friendly, I Come In Peace, and I'm Not a Terrorist, But I've Played One on TV. Netflix recently premiered his latest comedy special, Immigrant, which was filmed live in Washington, D.C. at the Kennedy Center.

Jobrani performs stand up live around the world, including the Middle East where he performed in front of the king of Jordan. In spring 2016, he performed at the White House where he had the privilege of introducing Michelle Obama. In 2017, Jobrani gave the commencement speech at his alma mater, University of California, Berkeley, in front of 45,000 people.

Jobrani has made more than 50 guest appearances on television series, including Grey's Anatomy, Curb Your Enthusiasm, True Blood, and Shameless. In 2015, he appeared in the television movie Descendants, directed by Kenny Ortega. Also, he was a founding member of The Axis of Evil Comedy Tour, which was turned into a stand-up comedy special on Comedy Central.

Jobrani's film credits include the award-winning indie comedy Jimmy Vestvood: Amerikan Hero, which he starred in, co-wrote, and co-produced; The Interpreter, directed by Sydney Pollack; and Friday After Next, produced by Ice Cube.

Additionally, Jobrani is a regular panelist on NPR's Wait Wait... Don't Tell Me! and has given two TED talks. His book, I'm Not a Terrorist, But I've Played One on TV, was published by Simon & Schuster and was a Los Angeles Times bestseller.

His birthday is Feb. 26. Follow him on Twitter @MazJobrani and Instagram @mazjobrani.