Sweatpants And Franco Fight For Their Rights On Superior Donuts
Check out this video with photos from the next all-new episode entitled "Takin' It To The Streets."

On the next all-new episode of Superior Donuts entitled "Takin' It To The Streets," which airs on Monday, Feb. 27 at 9/8c on CBS, Franco and Sweatpants worry about their future living situation when they find out their new landlord, Fawz, wants to convert their apartment building into luxury condos.

Unhappy about the possibility of moving out, the roommates decided to take action by staging a peaceful protest against Fawz's dry cleaners.

Meanwhile, Randy isn't sure whether or not she wants to apply for sergeant, but Arthur helps her make a decision.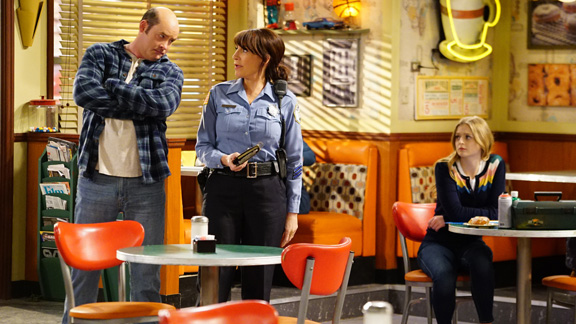 Also, Randy realizes she needs to be nicer to James if she wants to get a good recommendation from him.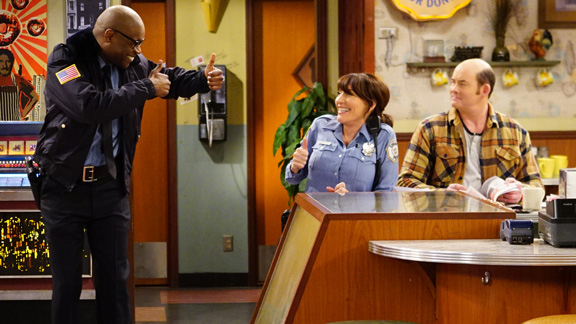 How will the community react to Franco's protest and will Randy decided to further her career on the force?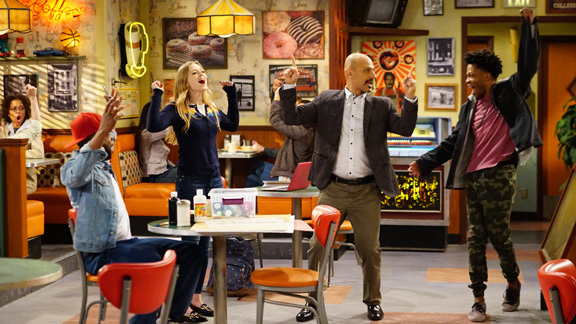 Watch all-new episodes of Superior Donuts on Mondays at 9/8c, following Man With A Plan, on CBS and CBS All Access.