Back to Cast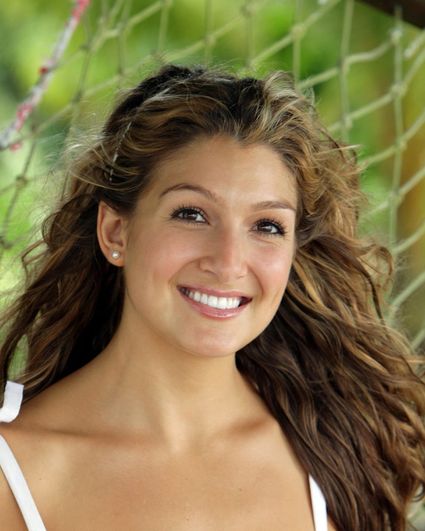 Biography
Alexis Jones was born and raised in Austin, Texas, with four older brothers. She received her bachelor's degree in international relations and Spanish and most recently finished her master's degree in communications management, both from the University of Southern California. While at USC, Jones hosted a college television show (for three years) called "Doing It for Reel," where she interviewed celebrities on the red carpet of movie premieres and press junkets.

Jones is a motivational speaker who works one-on-one with young girls to build confidence and self-esteem. She just created an empowerment/non-profit organization for young girls called "I Am That Girl." While still in school, she worked at Fox Sports and interned with ESPN (mostly because she is a self-described "sports junky"). She also founded and reported for a website that covered the 2005 USC football season.

Her hobbies include hanging out with family and friends, writing (she's currently working on an empowerment book for girls titled "Comatose Barbie") and watching college football. She describes herself as contagiously energetic, fiercely competitive and resilient. She has traveled to Costa Rica, Spain, China and Morocco and has hiked 150 miles to the base of Mt. Everest. She is a member of the Bel Air Presbyterian Church. Jones enjoys playing volleyball, flag football, soccer and has just completed a triathlon.

Jones is currently single and resides in Beverly Hills, California. Her birth date is July 6, 1983.