Back to Cast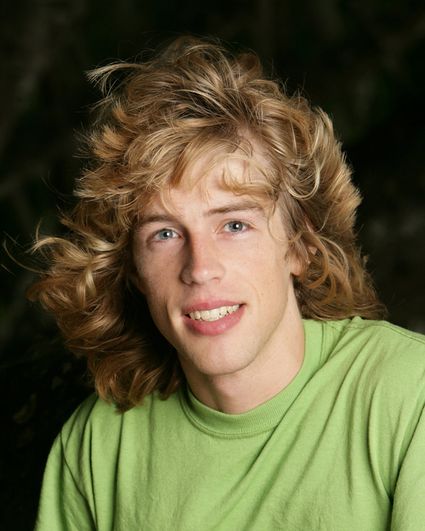 Biography
Erik Reichenbach was born and raised in Pinckney, Michigan. He is currently in his senior year of studying art at Eastern Michigan University, and is a member of the college's track team. Reichenbach works at an ice cream parlor called "Screams" in Hell, Michigan, where he also designs t-shirts, hauls canoes and entertains his customers. He previously worked in landscaping, construction and as a freelance graphic designer.

Reichenbach's hobbies include drawing, writing comic books, rock-climbing and studying philosophy/religion. He describes himself as animated, earnest and familiar. He is very proud of his running accomplishments during his senior year of high school, where he set the school's 400 yard record (49.3 seconds), and being able to run in the Nike Outdoor Nationals in Carolina. Reichenbach is a member of the Eastern Michigan Cross Country and Track team, Pinckney Pirate Track and Field Alumni and a rock climbing club.

Reichenbach believes he'll go far on SURVIVOR because he is a good listener, entertaining, optimistic, athletic, a creative thinker and can easily be a leader or a follower.

Reichenbach is currently single and lives in Ypsilanti, Michigan, with his cats, Furrball and Kittyfizzle (K-Fizz for short). His birth date is November 27, 1985.