Back to Cast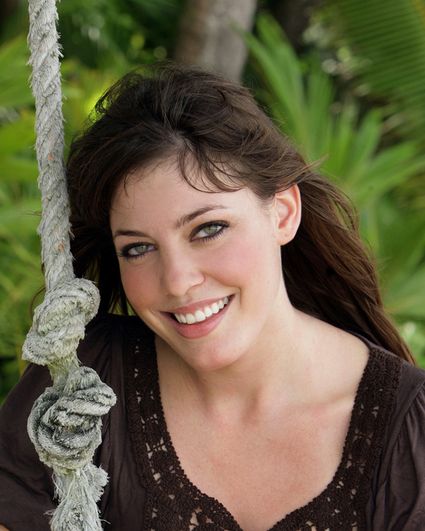 Biography
Amanda Kimmel has lived all over the state of Montana. She most recently worked as a hiking tour guide and continues to hone her skills as an artist while learning about the fashion industry. She began modeling in Chicago at the age of 16 where she lived on her own for one year. She previously worked as a make-up artist, retail sales representative and waitress. Her goal is to develop a business within the fashion industry.

Kimmel has competed in many beauty pageants and was crowned Miss Montana USA in 2005 and placed in the Top 8 for Miss Earth in 2006. She's been on the cover of Montana Living Magazine and Pageantry Magazine. Kimmel has been to China twice before to compete in the Miss Kite of the World Pageant in Weifang. She placed as a semi-finalist and was given a key to the city and was heavily promoted on billboards and in news articles. While promoting tourism via these pageants, she did volunteer work at orphanages and other organizations and was also permitted to fly kites off the Great Wall in five inch heels.

Kimmel's hobbies include hiking, designing, drawing and painting. She enjoys rock climbing, snowshoeing, kickboxing and volleyball. Kimmel describes herself as motivated, competitive and determined. She has camped every weekend in Montana since she was three years old. She tries never to leave home without her cowboy boots.

Kimmel just moved from Kalispell, Montana to Los Angeles and is living with her sister, Katrina. Her family has one dog, Sassy, two cats, Cleo and Lynus, and one horse, Frisco. Her birth date is August 3, 1984.