Back to Cast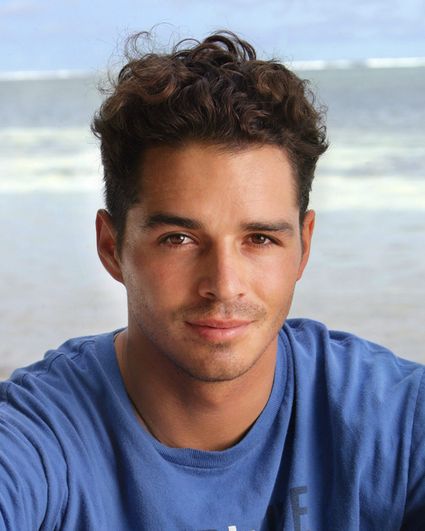 Biography
Born in the historic city of Guanajuato, Mexico, Oscar "Ozzy" Lusth, began his life in the house his father built for his grandmother (which still remains in the family today). A few years after he was born, his parents divorced and Lusth moved with his mother to Durham, North Carolina, where his mother eventually remarried and had two additional children. His father remained in Mexico and had two additional children as well.

Lusth moved many times in his teen years to seven U.S. States and Central America while his mother divorced and remarried for a third time (at which point, they were living in Mountain View, California) where he learned to surf. In high school, Lusth was able to attend an alternative learning program called Learning Community where he was introduced to acting and photography. After high school, he moved to Santa Barbara. He then attended two years of college at Santa Barbara City College before moving to the Los Angeles area.

Lusth is currently working as a freelance photographer and writer. He enjoys big wave surfing, skateboarding, sailing, snowboarding, wakeboarding, gymnastics and motorcycle riding. He owns land in Panama and enjoys going there to spearfish. He can dive to 30 feet and can hold his breath under water for three minutes. He is skilled at building traps, forts, shelter and surviving in the wilderness on his own. In the summer of 2005, he camped all the way from Panama to San Diego over the course of five months. Over the past year, Lusth has begun to develop a non-profit organization to build skate parks in Mexico.

Lusth currently resides in Venice, California with his German Shepherd mix, Buddha (who also accompanies him on his board while surfing). His birth date is August 23, 1981.