Back to Cast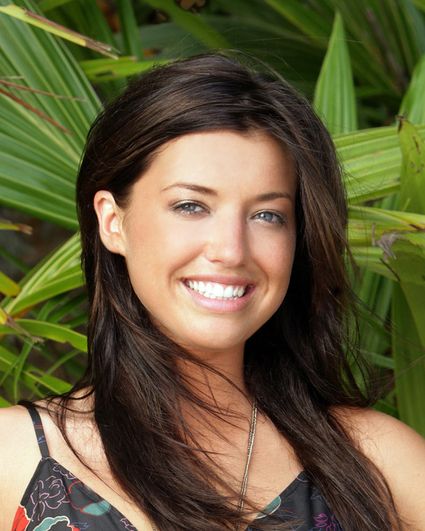 Biography
Parvati Shallow grew up the eldest of three siblings on a commune in Vero Beach, Florida. She and her family moved to Atlanta when she was 11 years old. Shallow put herself through college, attending the University of Georgia where she received her Bachelor of Arts degree in journalism with minors in French and Italian. While in college, she was an active member of the Alpha Omicron Pi sorority and is a huge Bulldog fan!

A nature lover at heart, Shallow has spent extensive amounts of time camping and hiking through North America's state parks including the Tetons and Yellowstone. While in college, she organized a two-month backpacking trip through Europe where she and two friends visited 13 countries, sleeping in youth hostels, train stations, on beaches and park benches. Shallow's favorites include good sushi, wearing oversized jerseys, karaoke and cheering on "The Dawgs." She is also training for triathlons with her mom, Gale.

Shallow has found her niche with the Los Angeles boxing community and began competing in 2004. She and some fellow boxers have parlayed her passion for the sport into the creation of a non-profit organization titled "Knockouts for Girls," a charity that provides scholarships and boxing lessons for underprivileged girls. The organization recently held their first fundraising event that included boxing matches and a fashion show. Having been a huge success, she will be boxing at a second fundraiser in February, 2008.

Shallow currently resides in Los Angeles, California. Her birth date is September 21, 1982.