Back to Cast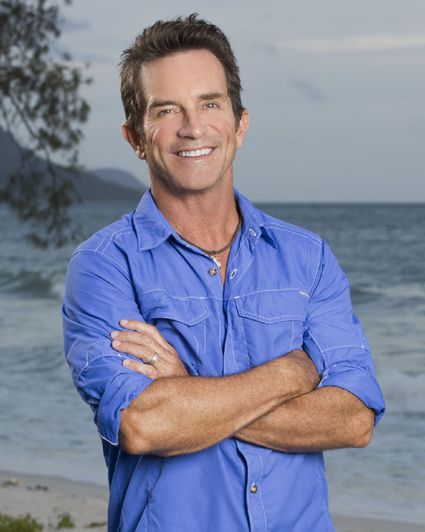 Biography
Emmy Award-winning host Jeff Probst returns for the sixteenth installment of the phenomenally successful SURVIVOR series.

In October 2003, Probst's feature film debut, "Finder's Fee," was released on DVD/video. In 2001, "Finder's Fee" premiered at the Seattle International Film Festival where it won the award for Best Picture and earned him a directing award. The film also won the Best Screenplay award at the Method Fest in Los Angeles and the Breakout Director award at the Sonoma Film Festival, and was the closing-night film at the Sarasota Film Festival.

Probst previously served as host of VH1's "Rock and Roll Jeopardy," and also hosted several programs for FX and traveled over 300,000 miles around the world as a correspondent for "Access Hollywood." Prior to that, he hosted a variety of shows for KIRO-TV, the CBS affiliate in Seattle.

Probst is the Collegiate Spokesperson for the Elizabeth Glaser Pediatric Aids Foundation (EGPAF). During "Survivor: Africa," Probst was instrumental in initiating a very successful relationship between SURVIVOR and Wamba Hospital in Kenya. SURVIVOR continues to support EGPAF and to date, auctions of Survivor memorabilia have raised more than $1.5 million for the organization.

Probst is also a spokesperson for St. Jude Children's Research Hospital.

A native of Wichita, Kansas, Probst lives in Los Angeles when not traveling the world. His birth date is November 4.