Back to Cast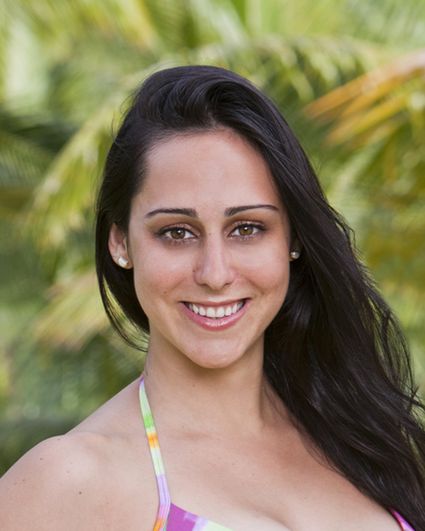 Biography
Name (Age): Roberta "RC" Saint-Amour (27)
Tribe Designation: Tandang
Current Residence: New York, N.Y.
Occupation: Investment Banker
Personal Claim to Fame: I was the 112th Wellesley Hoop Rolling Champion – the oldest and most beloved Wellesley tradition. The winner is said to be the first person in her class to achieve success, however she defines it.
Inspiration in Life: My mother – she has always been there for me, guiding me, helping me, teaching me right from wrong and sacrificing for me. She always wants the best for me and inspires me to believe that my happiness only comes from my own self-respect.
Hobbies: Swimming, running and traveling.
Pet Peeves: Annoying people and inefficiency.
3 Words to Describe You: Outgoing, headstrong and exuberant.
If You Could Have 3 Things on The Island What Would They Be and Why?
1) A good book that I could read over and over again.
2) A puppy so I can have at least one loyal friend.
3) A radio to listen to music and news.
SURVIVOR Contestant You Are Most Like: None – I'm an original. There's no one like me!
Reason for Being on SURVIVOR: I have been a huge fan of "Survivor" since the beginning. I want to be on the show to win sole survivor and prove to myself that I can do it.
Why You Think You'll "Survive" SURVIVOR: I would be a great physical asset for the team. I am mentally tough and very little bothers me.
Why You Think You Will Be the Sole SURVIVOR: I have the perfect combination of physical and mental strengths. I'm an athlete and have been a competitive swimmer since the age of 5. I hold a Masters All-American title, earned 12 top 10 national master's records in the last four years, held numerous college and high school records. I ran a half Boston marathon without training and swam the English Channel. As an investment banker, I'm very analytical and have survived Wall Street and the fall of Bear Stearns.