Back to Cast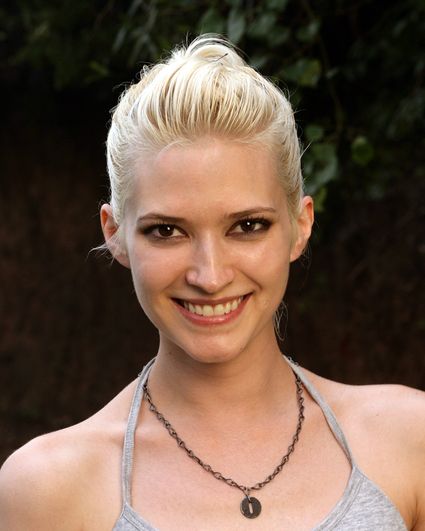 Biography
Courtney Yates grew up in Boston, the only sister with three brothers, two older, one younger, all much bigger. She attended Suffolk University, studying at both the main Boston/Beacon Hill campus and the University's West African campus, located in Dakar, Senegal. She paid her way through college working nights as a passenger service agent for a major airline at Boston's Logan International Airport, spent time as a receptionist at a high-end hair salon, and has even worked as a "historical interpreter" (a tour guide in costume) at historic homes in Salem, Massachusetts. She graduated in May, 2003, with a Bachelor of Arts degree in English. Yates is currently a waitress in a popular restaurant in New York City's Union Square, where she enjoys the fast pace and the freedom her job affords her.

Yates' main hobbies include reading and learning new things. She loves history and enjoys keeping ongoing lists of things to look up whenever she comes across something new or interesting. Yates has a large and varied collection of friends with whom she loves going out, eating, drinking and, of course, gossiping, a long-practiced skill she hopes will serve her well on SURVIVOR: CHINA. Originally from Boston, her sport of choice is baseball, and despite now living just a few stops from Yankee Stadium, she remains a loyal member of Red Sox Nation.

Yates is best described as honest (sometimes interpreted as cruel), sarcastic (often interpreted as bitchy) and physically small. She is aware that people find her slight frame curious, and at times controversial, but she warns people against judging her on looks alone. She proclaims that her body weight (or lack thereof) is purely genetic, as both her parents are tall and thin as well. She claims to be tough as nails, both mentally and physically, and is ready for the challenge of SURVIVOR.

Yates currently resides in New York City with her rescued, semi-reformed alley cat, Catullus (named for the poet). Her birth date is March 26, 1981.