Back to Cast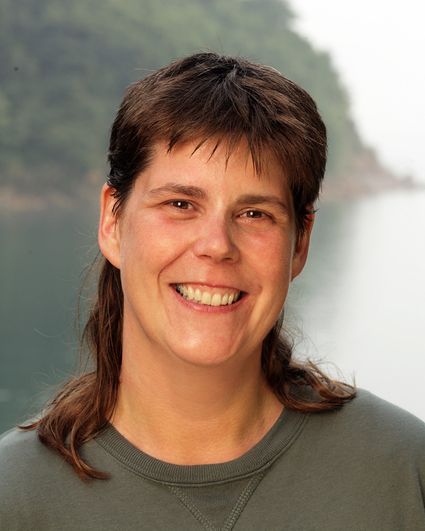 Biography
Denise Martin was born and raised in Revere, Massachusetts. She attended Revere High School, Class of 1985. She spent one year at the Massachusetts College of Pharmacy and then attended Wentworth Institute of Technology, where she received a certificate in Technical School/Telecommunication Electronics.

Martin rides her scooter to her job as a lunch lady for fourth through seventh graders. This involves preparing and serving lunch, along with cleaning the kitchen, five days a week. She previously worked as a short-order cook and a central office technician for a phone company. She also operated and maintained a video game route at eight different colleges, repairing and maintaining video games and juke boxes.

Martin is a Second Degree Black Belt in American Kenpo Karate. She is a student at Revere Karate Academy in Revere. She recently opened her own karate school, Douglas Karate Club. She is a member of the International Kenpo Karate Association. Her hobbies include collecting Budweiser memorabilia, axe and knife throwing, stick fighting, and playing sports with her three daughters. She is an avid Red Sox and Patriots fan; she even named her dachshund Tedy Bruschi K9. She describes herself as competitive, outgoing, strong-willed and determined.

Martin currently resides in Douglas, Massachusetts with her husband of 16 years, Robert. They have three daughters, Erin, 13; Emily, 10; and Samantha, 9. Her birth date is May 5, 1967.