Back to Cast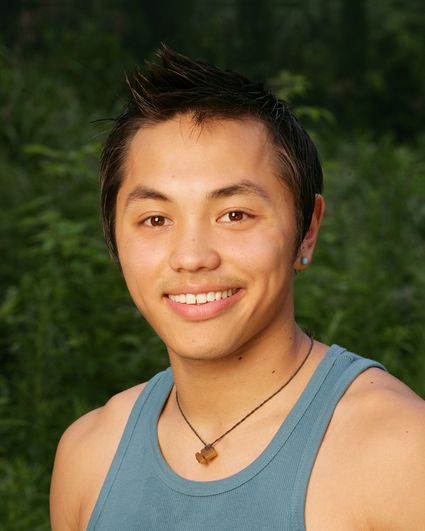 Biography
Originally from Traverse City, Michigan (he attended Central High School there), Michael "Frosti" Zernow is currently a film student at Columbia College in Chicago (he's in his junior year). Half Japanese/half Russian, Zernow has been practicing Parkour and free-running for over five years and has been hired as a traceur (a practitioner of Parkour) and free-runner in television, advertisements and corporate events, including one of Madonna's world tours. (Parkour is essentially making the environment into an obstacle course. Through running jumping, or climbing, all obstacles can be overcome and all destinations are reachable. Free-running takes the movements of Parkour and adds style and flair. Think along the lines of urban gymnastics and building break dancing).

In high school, Zernow was captain of the wrestling and track teams. In addition, he practiced Aikido, a form of martial art that both his parents teach. While still in high school, he was suspended for a day because he dressed up like a Ninja and climbed on the roof of the school.

Zernow describes himself as creative, dynamic and determined. His hobbies include art, social philosophy and skateboarding. He recently returned from a trip to Hong Kong, where he hiked up a mountain with friends wearing three-dollar sandals.

Zernow currently resides in Chicago. His birth date is February 15, 1987.