Back to Cast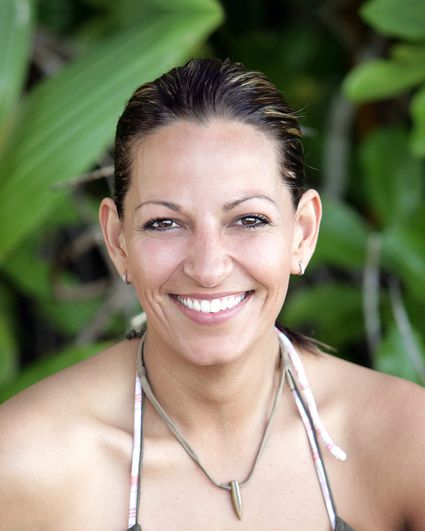 Biography
Cristina Coria was born and raised in Santa Monica, California, and grew up in a family of police officers who worked for the Santa Monica Police Department. At the age of 12, Coria lost her father when he was shot and killed in an unsolved murder. After her father died, her mother raised her and her four siblings all by herself.

Coria started her career in law enforcement at the age of 14. She was a Santa Monica police explorer, police cadet, parking enforcement officer, community service officer, Santa Monica College police officer and then Santa Monica police officer. She has also worked as a waitress, sales clerk and as an instructor at the El Camino College Reserve Police Academy. She also volunteered for the Santa Monica Police Activities League and taught dance to kids.

Coria has been a police officer for almost 14 years. During this time, she has gone through two life-threatening experiences. First, she was nearly crushed to death when she was pinned up against her police car by another vehicle driven by an intoxicated driver. Second, she sustained an almost career-ending injury to her left arm after being shot by a murder suspect during a hostage standoff which occurred on the Santa Monica Pier on July 4, 2000. She sustained severe bone and nerve damage and was initially advised by doctors that she might lose her arm. After extensive reconstructive surgery she was told by doctors that she would never be able to have full use of her arm again nor return back to work. Through dedication, determination, faith and perseverance, she beat the odds and regained use of her arm. In 2001, she returned back to work full duty patrolling the streets of Santa Monica. After such hardships, she manages to keep upbeat and continues to have a positive outlook on life.

In addition to patrol duty, Coria has worked as a technical consultant on the movie "Angel Eyes" with Jennifer Lopez. She was also on E! Entertainment for "Red Carpet Confidential" and received a makeover on the show. She appeared on the Discovery Health Channel, a Police Rape Awareness video, MTV's "Y2K Ball" and numerous news programs as a result of being shot on July 4, 2000.

Coria enjoys playing volleyball, dancing, exercising and running. She also loves to swim and recently started to surf. She currently resides in the Los Angeles area. Her birth date is April 18, 1971.