Back to Cast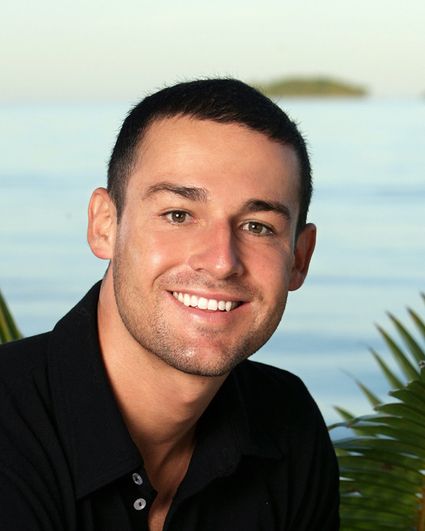 Biography
Born in Santa Monica, California, John "J.P." Calderon grew up in Marina del Rey, California. He received a full volleyball scholarship to California State University, Long Beach, where he played on a nationally ranked Division I Men's team. He graduated in 2000 with a Bachelor's Degree in speech communications.

Calderon spent five years as an assistant coach for the nationally ranked Long Beach State University Women's Volleyball team. He also coached many youth teams to medal at the Junior Olympics. In 2004, Calderon began a pro-beach volleyball career. In addition, Calderon is currently co-director and head trainer for the all-girls Mizuno Long Beach Volleyball Club. Calderon enjoys being a mentor to kids and hopes to one day open a sports facility for children. He is also dedicated to helping young girls receive college volleyball scholarships.

Calderon is an accomplished swimmer and has been outrigger canoeing since he was very young. He is a self-proclaimed fitness fanatic who loves to spend time in the gym, and enjoys lifting weights, running and hiking. Calderon also does occasional print and fitness modeling.

Calderon's mother passed away from breast cancer when he was nine years old and his father passed away last year from a brain tumor. Calderon hopes to work with charities and organizations designed to benefit cancer research.

Calderon currently resides in Long Beach, California, with his Jack Russell terrier, Frankie. His birth date is September 5, 1975.