Back to Cast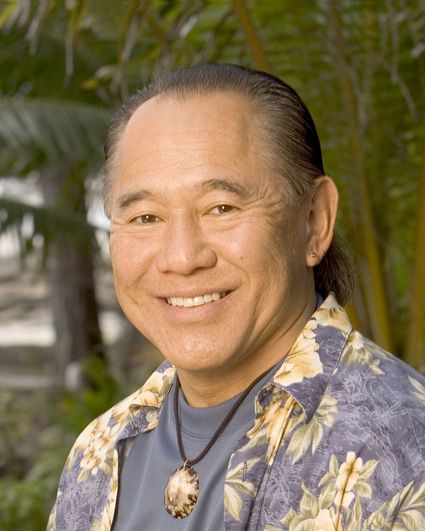 Biography
Bruce Kanegai is a third generation Japanese American who grew up in Los Angeles. During the 1960's, he received the Boy Scout rank of Eagle Scout and the rank of Black Belt from the Shotokan Karate School. Kanegai received his Bachelor of Arts degree from California State University, Northridge. He also received his teaching credentials for the State of California.

For the past 34 years, Kanegai has been teaching art at Simi Valley High School, where he has taught over 10,000 students. He had been awarded "Teacher of the Year" from The International Rotary Club, The Bravo Award from the Los Angeles Music Center, The Amgen Corporation, The Pasadena Art Center College of Design and the Otis/Parsons Art School.

Kanegai is a fifth-degree black belt in karate and has taught more than 7,000 students over about 40 years. In 1967, he was a member of the first US karate team to visit Japan. In 2000, Kanegai was promoted to the highest ranking black belt in the Shotokan Karate of America. In 2004, he was a judge at Shotokan's 40th Anniversary celebration in France. Kanegai is currently in the process of finishing a book on the 50-year history of the Shotokan Karate of America.

In the late 1970s and early 1980s, Kanegai was a top backpacking instructor for Moorpark Community College, the Yosemite Institute and many private organizations. Some of his backpacking highlights include hiking the entire state of Oregon and, in 1980, setting a new record of running the 220-mile John Muir Trail from Mount Whitney to Yosemite National Park.

From 1978-1992, Kanegai was a POST (Police Officer Survival Training) Instructor in California. Under the Downey-Roth System, Kanegai assisted in teaching police instructors arrest and control techniques, weapon retention and the side-handle baton.

Kanegai is a member of the California Art Educators Association and Shotokan Karate of America. His hobbies include photography, drawing, hiking, golfing and skiing. He has had several close brushes with death, including being bitten by a large rattlesnake while golfing three years ago.

Kanegai currently lives in Simi Valley, California, with his wife of 27 years, Nancy. They have two children, Alexander and Danielle, and one dog, Chako. His birth date is December 17, 1947.