Back to Cast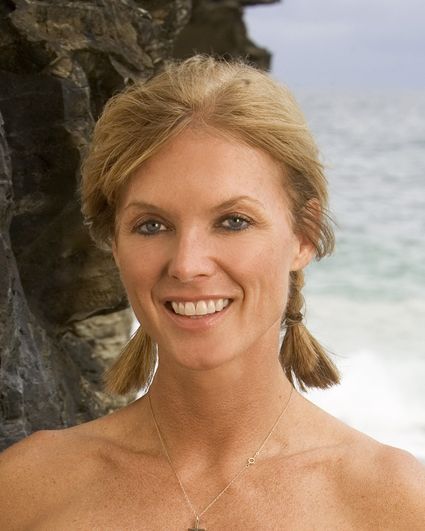 Biography
Ruth Marie Milliman was born and raised in Anderson, South Carolina, where she enjoyed athletics and was actively involved in Little Theater and competitive ballroom dancing, along with singing in pageants and weddings. She graduated from T.L. Hanna High School.

In 1975, Milliman was crowned Miss Teenage Greenville and participated in Miss Teenage America. She then attended the University of South Carolina, where she eventually received a Bachelor of Science degree in criminal justice. While in college, she was a member of the Chi Omega sorority and was a cheerleader (she was head cheerleader for the squad in 1979). She also worked as a page for the South Carolina House of Representatives.

During her college years, Milliman was crowned the 1978 South Carolina Watermelon Queen and the 1979 Miss Cayce West Columbia. She attended the Miss South Carolina Pageant, in which she was voted Miss Photogenic by the press.

After graduating college, Milliman was hired by Eastern Airlines as a flight attendant. In 1981, she was appointed First Female Narcotics agent with the South Carolina Law Enforcement Agency and attended the South Carolina Police Academy.

For the past 19 years, Milliman has been involved with and employed in shopping center development. She is currently the Director of Retail Leasing for Centennial American Properties in Greenville, South Carolina.

Milliman has been running competitively since 1992 and holds many road race records in South Carolina. In 2001, she was awarded the YWCA Women in Sports Award. In 2003, she participated in the Marathon Des Sables, a race often called "the toughest footrace on the planet." The competition entails a seven day, 152-mile stage race. She finished second out of 59 women and placed 100th overall out of 677 runners. She was featured in an Emmy-nominated ESPN special about the race, titled "Foot Race Across the Sand."

Milliman is an active member of the PTA for Greenville High School and is a member of the Greenville High Booster Club. She was head coach for the Greenville Track Club Junior Olympic Youth Program for four years. She is also a member of Westminster Presbyterian Church.

Milliman is the proud mother of two teenage children, Anna, 15, and Max, 17. She currently resides in Greenville, South Carolina. Her birth date is April 11, 1957.