Back to Cast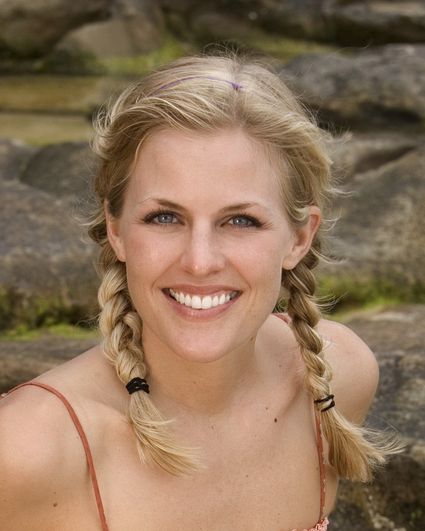 Biography
Born and raised in Duluth, Minnesota, Sally Schumann spent a lot of time outdoors. She attended Bethel College in St. Paul, Minnesota, where she played midfield on the women's soccer team and earned her Bachelor's Degree in social work. She spent the last four years employed as a social worker and varsity girl's soccer coach at Buffalo High School in Buffalo, Minnesota.

Sally describes herself as compassionate, competitive and funny. The accomplishment she is proudest of is having trained for and completed her first marathon last summer. Her favorite sports to watch include baseball and hockey. She enjoys many outdoor activities, such as fishing, camping and playing broomball. Reading, listening to music and spending time with friends and her dog, Darby, rank among her other pleasures. Photography is her greatest passion; a day spent behind her camera is a day well spent.

SURVIVOR and THE AMAZING RACE are the television shows Schumann never misses. A huge SURVIVOR fan, she has applied for the show a total of five times. This was the first time she made it to the semifinals. Schumann believes she has a great shot at winning because she is determined and competitive, and she enjoys building relationships with people. She draws strength and inspiration from her older sister, whom she admires more than anyone else.

Schumann recently went through a divorce and is currently dating her best friend. She currently lives in Chicago, where she works as a waitress and bartender. Her birth date is December 10, 1978.