Back to Cast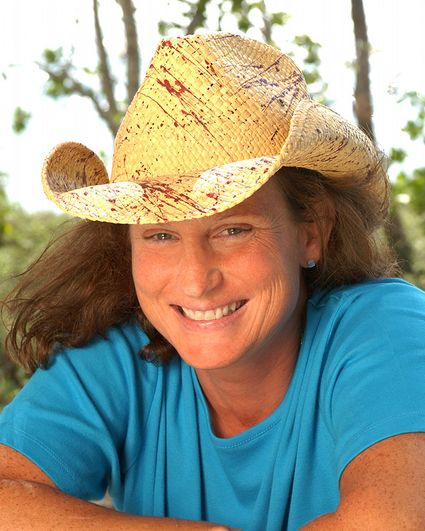 Biography
Twila Tanner was born in Osceola, Iowa, where she lived for 11 years. She eventually moved to Missouri, where she attended Marshall High School. She currently works full time for the Missouri Department of Transportation doing highway repair. She also works part-time as a custodian for Marshall Public Schools and on the weekends for Brown Construction of Gilliam, Missouri, running heavy equipment.

Tanner describes herself as hardworking, problem-solving and a good friend who enjoys riding motorcycles, horseback riding and mushroom hunting when she can find the time. She says her greatest accomplishment was being a single mom and raising her son, James, 23, who spent three years in the US Navy working in aviation hydraulics. Her hero is John Wayne, because "he always held his head high and never took crap from anyone," she says. Tanner's main motivation to be on SURVIVOR:VANUATU is for the challenge, while her secondary motivation is the money. She says she could be the Sole Survivor because she is "strong-willed and determined to make a better life" for herself, and possibly give her son "a jump-start in life."

Tanner currently resides in Marshall, Missouri. Her birth date is October 12, 1962.