Back to Cast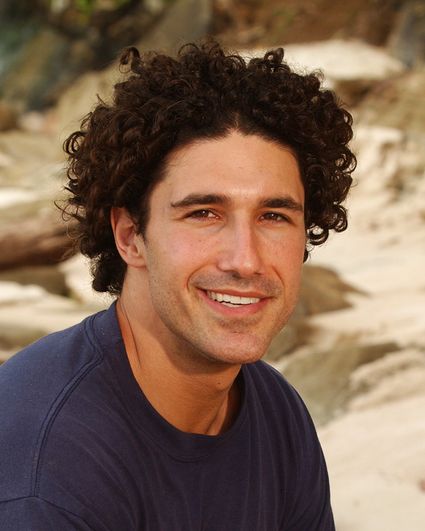 Biography
Since being declared the winner of SURVIVOR: AFRICA, Ethan Zohn has founded "Grassroot Soccer," a non-profit organization which trains Africa's professional soccer players to teach children about HIV/AIDS prevention (www.grassrootsoccer.org). Additionally, he is a national spokesperson for America Scores, an organization that helps inner city kids participate in educational soccer programs. He has done extensive charity work for the Elizabeth Glazer Pediatric Aids organization and YouthAids, along with the Colon Cancer Alliance. He has participated in numerous speaking engagements, appeared in a Hewlett Packard commercial, hosted numerous MTV specials and appeared in various other television and print media. He most recently served as the coach of the U.S. National Maccabiah Team at the Pan American Maccabi Games in Chile.

In 2002, Ethan hosted "Ethan Zohn's Zone," an online journal summarizing the events of the 2002 World Cup in Korea/Japan. His accounts provided fans with a behind-the-scenes look inside the U.S. Soccer Team and the event itself. He also competed in Eco-Challenge Fiji with fellow SURVIVOR alumna, Jenna Lewis.

Originally from Lexington, Massachusetts, Ethan moved to New York, where he attended Vassar College, graduating in 1996 with a Bachelor of Arts degree in biology. He eventually became a professional soccer player, having been employed as a goalie for the Highlanders Football Club (Zimbabwe), Cape Cod Crusaders (Cape Cod, Massachusetts) and the Hawaii Tsunami (Oahu, Hawaii). Ethan also played for the 1997 and 2001 U.S. National Maccabiah Team (Israel). Off the field, he was the assistant coach for the Fairleigh Dickinson University Men's and Women's Soccer Team in Teaneck, N.J. from 1998-2002. Additionally, since 1999 he has worked freelance as a brand name strategist/developer, responsible for creating names for newly invented products.

Ethan is currently single and living in New York City. He has two brothers, Lenard and Lee. His birth date is November 12, 1973.