Back to Cast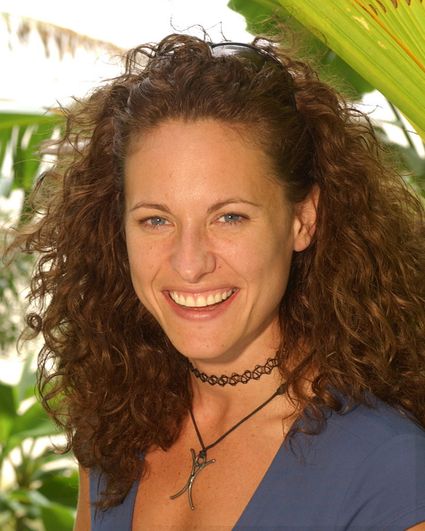 Biography
Since her eighth-place finish on SURVIVOR: THE AUSTRALIAN OUTBACK, Jerri Manthey continued acting, something she was doing long before appearing on the show. She has established her own company, Velocity Productions, which develops and produces film and television projects, as well as private party events. For the last year, she has also been a part of a sketch comedy group called "Blow Girl!," a subsidiary of The Blow Show in Hollywood. She has also appeared in many television shows, including "The Surreal Life," "Joe Schmo" and "The Other Half." She also recently wrote, produced and starred in a film titled "A Mind of A Woman." In September, 2001, Jerri appeared on the cover of Playboy and was the highest-selling issue of the year. She also conducts speaking engagements and works for a number of charities, including Boarding for Breast Cancer, Camp Kindle (a camp for children afflicted with HIV/AIDS), Angels on the Fairway (for battered women and children) and Last Chance For Animals.

Jerri enjoys cooking and has worked as a private chef for various high-profile celebrities. She specializes in catering to vegetarians and those with restricted diets. She is currently working on her own cookbook of favorite recipes. She has also begun to take lessons performing the art of spinning fire, a modern interpretation of the ancient Maori tradition, Poi Spinning. She performs at the annual Burning Man, a festival that takes place every year in the vast, barren Black Rock desert of Nevada, as well as various other local events. She also enjoys camping, painting, filmmaking, writing, dancing, skiing, hiking, desert road trips, collecting quotes, entertaining friends and living life to the fullest and lives by her motto: "When it's no longer fun, that's when I'm done!"

Born at Bad Constatt Hospital in Stuttgart, Germany while her father, Cyril, was serving part of 28 years in the United States Army, she, her mother, Judy, and her three siblings spent the majority of their childhood on various Army bases in Germany. Graduating from high school in 1988 in Neu Ulm, she then attended the University of Maryland in Munich, Germany.

Jerri is currently single. Her birth date is September 5, 1970.