Back to Cast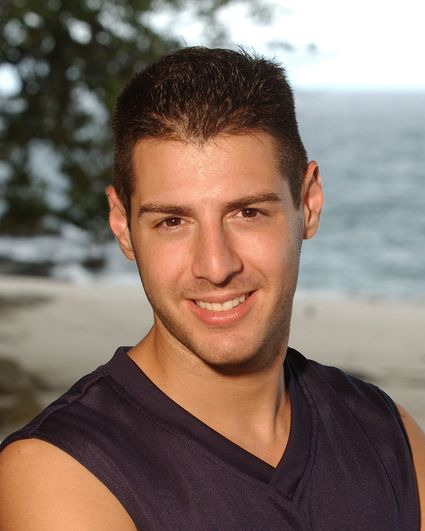 Biography
After Rob Cesternino's third place finish on SURVIVOR: THE AMAZON, Jeff Probst declared him "the smartest player to have never won SURVIVOR" during the live finale show. Since then, among other things, Rob has written a weekly newspaper column for his local paper, made speaking engagements, endorsed Mattel's "Magic 8-ball" (which was his luxury item) and has been writing and performing stand-up comedy.

Rob graduated from the honors program at the State University of New York at Oswego with a Bachelor of Arts degree in broadcasting. While at Oswego, he worked extensively with both the university's television and radio stations. He wrote his college senior thesis on "The Impact of Reality Television" and received an A. During his time in college, Rob was a member of the Sigma Chi Fraternity. After college, he worked for more than two years as a computer projects coordinator for an insurance general agency. His other previous work experience has included a store clerk, a waiter and a bartender.

Rob's favorite hobbies include telling jokes, watching sports and singing karaoke. His all-time favorite pastime is watching television, and he is a self-described pop culture encyclopedia. If he could hold any office, he'd like to be member of Congress because "it looks like they can do anything they want with no repercussions."

Rob cites a last minute college road trip where he and two buddies drove 21 hours to go to Mardi Gras in New Orleans (without hotel accommodations) as his single greatest accomplishment. His favorite sport is baseball and he is an avid fan of the New York Mets and New York Jets. His hero is Bob Barker because, since a child, he always admired how he hosts THE PRICE IS RIGHT with such humor. Superman is his chosen superhero: besides the obvious strength and flying, "the x-ray vision would keep me busy for hours."

Rob currently lives in Plainview, New York, but originally hails from Wantagh, New York. His birth date is October 20, 1978.