Back to Cast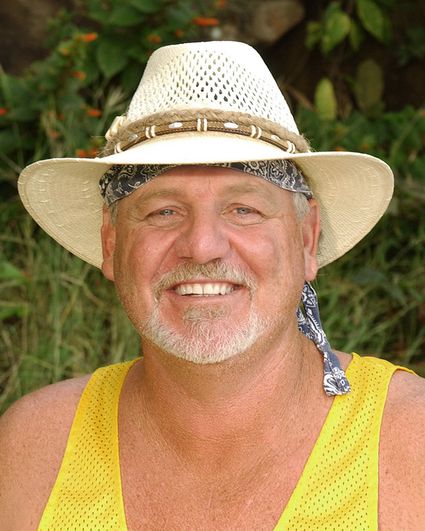 Biography
Since returning from SURVIVOR: AFRICA, Tom Buchanan has become very involved with elementary schools, promoting reading literacy. Prompted by events on the show that shed light on his inability to spell, Tom created a reading program for kids, "Reading is The Key to Survival," which has had an enormous impact on young readers of today. He has also donated many hours of his time to local and national fundraisers.

Born and raised in Rich Valley, Virginia, Tom currently works as a self-employed goat and cattle farmer on the farm that has been in his family for three generations.

Tom attended Rich Valley High School, where he played football, basketball and baseball. He then attended East Tennessee State University as a football walk-on and later earned a full football scholarship, serving as team captain his senior year. After college, Tom returned home to work on the family farm. Known to his friends as "Big Tom," his hobbies include softball, fishing, bird hunting and riding his Harley motorcycle. He is a member of the Virginia Cattleman's Association, Rich Valley Farmer's Club and Rich Valley Presbyterian Church.

Tom and his wife, Sandy, have been married for 25 years. They have one son, Bucky Bo, who is now a senior at Cumberland College in Williamsburg, Kentucky, where he has been an All-American football standout. Tom's birth date is October 30, 1955.