Back to Cast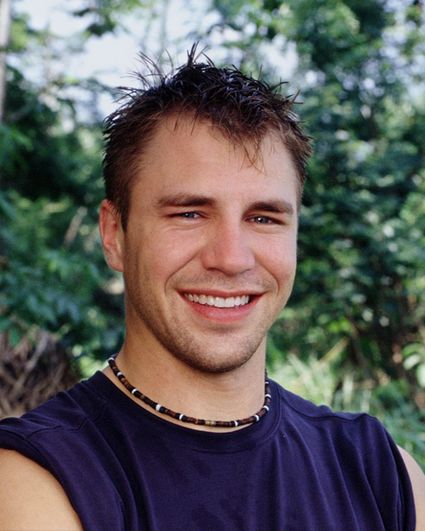 Biography
Dave Johnson was born and raised in Ellicott City, Md. He received a Bachelor of Science degree in mechanical engineering with a focus on aeronautics from Rensselaer Polytechnic Institute in Troy, N.Y. He currently works for NASA's Jet Propulsion Laboratory as a rocket scientist. He has previously worked as a structural test engineer and a meat science research technician.

Johnson's hobbies include body womping (defined as body surfing waves in Orange County, Calif.), rock climbing and drinking beer. He describes himself as spontaneous, logical and omnipresent. If he could be any super hero, he would like to be James Bond. He is a member of the Sigma Alpha Epsilon Fraternity and Cal Tech Athletic Facilities. His favorite sports are soccer, pole vault, and frolf (frisbee golf). Last summer, he pedaled across the United States with three friends for two months and only took three showers. He wants the $1 million and he's going to buy a new car and start his own beef jerky company when he gets it.

Johnson is currently single and resides in Pasadena, Calif. His birth date is January 16, 1979.