Back to Cast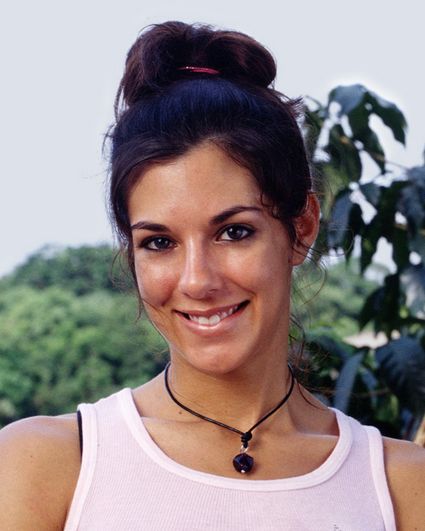 Biography
Jenna Morasca models swimwear on a freelance basis while also competing in beauty pageants. She has won the Venus Swimwear competition two years in a row (2001 and 2002) and was second runner-up in the Miss Pennsylvania U.S.A. beauty pageant in 2001. Additionally, she is currently a junior at the University of Pittsburgh, majoring in zoology.

Morasca's hobbies include horseback riding, sleeping and hanging out with her animals (she has a dog, a ferret, three birds, two guinea pigs and a fish). She describes herself as honest, outgoing and funny. If she could hold political office, she'd be President of the United States so she could make all the important decisions. Her favorite sport is football. Her favorite teams are the Pittsburgh Steelers and the Denver Broncos. Her hero is her mother, who has been fighting breast cancer for over ten years. If she wins the money, she wants to buy a car and put a huge sound system in it, chrome wheels and detailing. She also wants to pay off her family's bills and take a trip to Italy with her mom and dad.

Morasca is currently single and living in Bridgeville, Penn. Her birth date is February 15, 1981.