Back to Cast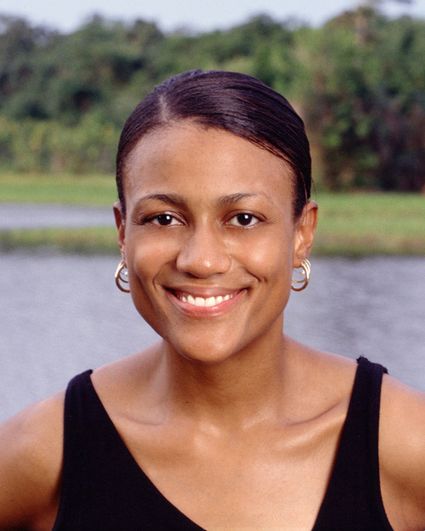 Biography
Born and raised in Niagara Falls, N.Y., JoAnna Ward moved to Atlanta with her family when she was an adolescent. She moved to South Carolina to attend college after being recruited on a basketball scholarship. She went on to receive her bachelor's degree in English education and her master's degree in education in school guidance counseling from South Carolina State University. She currently works as a school guidance counselor. She is also an Aerobics and Fitness Association of America (AFAA) Certified aerobic instructor.

Ward enjoys fellowship with Christian believers and spending time with her son, Dontré. She also enjoys tae bo, basketball, mountain climbing and running. She describes herself as strong, courageous and independent. If she could hold political office, she would become the mayor of a small town. She has done several commercials and made a brief appearance in the movie "Juwanna Mann." She considers her greatest achievement to be when she became a born-again Christian which she feels changed her into a better person. "One of my most enjoyable hobbies is lifting up the name of the Lord Jesus Christ in pure praise and worship." She considers her mother, who recently passed away, to be the most influential person in her life. Having had the support of family and friends, she is doing this to prove to herself that she is truly a survivor outside of life's common adversities. If she wins the $1 million, she will buy a new house.

Ward is currently single and living in Orangesburg, S.C. Her birth date is April 29, 1971.