Back to Cast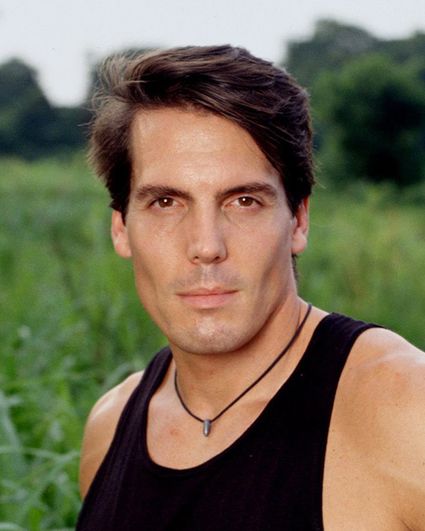 Biography
Born in Hong Kong, Matthew Von Ertfelda has traveled all over the world. He was raised on a horse farm in Massachusetts and attended Middlesex School where he graduated with honors and served as co-captain of the football team. He received a Bachelor of Science degree with distinction at the School of Hotel Administration at Cornell University in New York. In addition, he attended the Taipei Language Institute where he studied Mandarin Chinese. He also holds a culinary diploma with honors from L'Ecole de Gastronomie Française Ritz-Escoffier in Paris. Von Ertfelda currently designs restaurants and bars for a global lodging company. He has previously worked as a restaurant and bar developer in Hong Kong, a print model in Asia and a chef's apprentice/cook in Paris.

Von Ertfelda enjoys screenwriting, foreign language study, cooking, rock and ice climbing, weight lifting and hardcore adventure. In 1994, he successfully crossed the Darien Gap, a storied stretch of jungle linking Panama and Colombia. In the summer of 1998, he organized a deep jungle trek into unmapped areas of New Guinea to track cannibals. He dove for sunken treasure off Saipan in the Northern Mariana Islands and participated in Earthwatch research expeditions to St. Croix and Rarotonga in the Cook Islands. In the past, he has also competed in sprint triathlons and marathons.

In 2002, Von Ertfelda was listed as one of People Magazine's Top 50 Bachelors. He describes himself as unique, multi-faceted, hardworking, mentally and physically strong and tenacious. He credits his older brother, Eric (a bodybuilder and writer), with teaching him respect and humility at a very early age. If Von Ertfelda could hold political office, he would like to be Director of the CIA because he loves the cloak & dagger operations and the inherent risks. If he wins the $1 million, he will buy a bottle of 1929 Chateau d'Yquem to share with close family and friends. Von Ertfelda's favorite quote is "The things you regret most in life are the risks you didn't take."

Currently single, Von Ertfelda resides in Washington, D.C., with his vivacious fish, Reggie. His birth date is July 24, 1969.