Back to Cast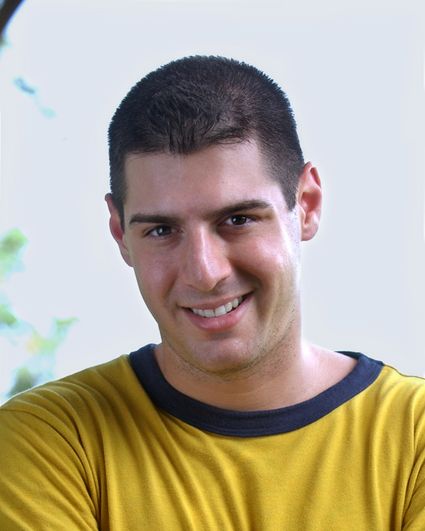 Biography
Rob Cesternino currently works as a computer projects coordinator for an insurance general agency. He has been previously employed as a store clerk, a waiter and a bartender. After receiving 1420 on his SAT's, he eventually went on to graduate from the honors program at the State University of New York at Oswego with a Bachelor of Arts degree in broadcasting. Cesternino wrote his college senior thesis on "The Impact of Reality Television" and received an A. While in college, he was a member of the Sigma Chi Fraternity.

Cesternino's favorite hobbies include telling jokes, watching sports and singing karaoke. He believes he is a master strategist that is always pulling shenanigans on people who suspect he's just an innocent kid. He describes himself as mischievous, hilarious and creative. If he could hold any office, he'd like to be member of Congress because "it looks like they can do anything they want with no repercussions." Certernino cites a last minute college road trip where he and two buddies drove 21 hours to go to Mardi Gras in New Orleans (without hotel accommodations) as his single greatest accomplishment. His favorite sport is baseball and he is an avid fan of the New York Mets and New York Jets. His hero is Bob Barker because, since a child, he always admired how he ran the show and was so funny about it. Superman is his chosen superhero -- besides the obvious strength and flying, "the x-ray vision would keep me busy for hours." He is doing this because he is an avid fan of SURVIVOR and has dreamed of being a castaway. If he wins the $1 million, he's buying a "fully equipped bachelor pad with a big neon sign that will say 'OPEN.'"

Cesternino currently lives with his family in Wantagh, NY. His birth date is October 20, 1978.