Back to Cast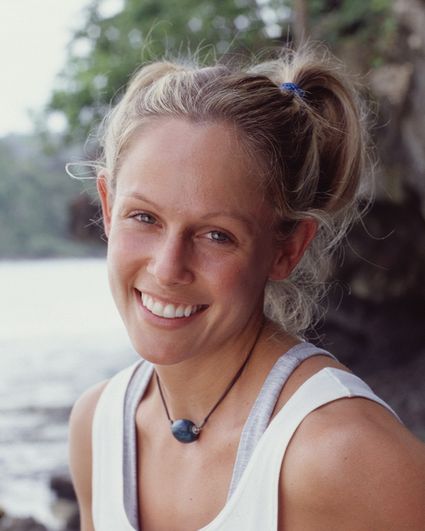 Biography
Originally from Houston, Texas, Penny Ramsey spent her high school years in Bernardville, New Jersey. She spent her first year of college at the University of Tennessee in Knoxville before transferring to the University of Maryland, where she received a Bachelor of Science degree in kinesiology. She was also a University of Maryland cheerleader, and made the cover of the premiere issue of American Cheerleader Magazine in February 1995.

Penny is currently employed as a pharmaceutical sales representative. She previously worked as a traffic manager/media communications for the National Spirit Group, and has also worked as a waitress. She enjoys exercising, shopping and getting together with family and friends. She does not eat red meat. Her favorite sport is college basketball.

Penny currently lives in Plano, Texas, and is engaged to Matt. She has two Boston terriers, Bella And Teke (brother and sister). She is a member of the Highland Park United Methodist Church and Maryland Athletic Club. Her birth date is April 24, 1975.