Back to Cast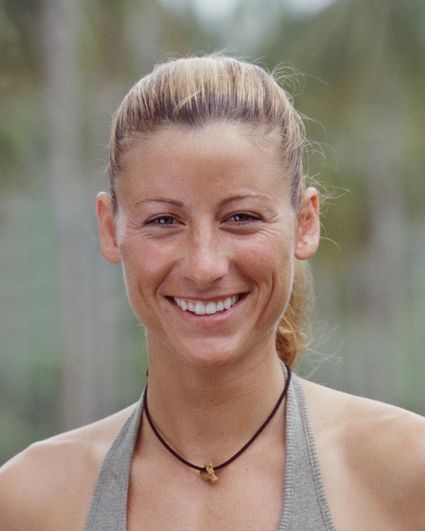 Biography
Stephanie Dill was born and raised in Ozark, Arkansas. After finishing high school, she attended the University of Arkansas to study biology; she is still in the process of obtaining her degree and plans to continue classes this fall. After taking an interest in fighting fires, she attended Southern Arkansas University Technical Fire Academy.

Stephanie currently works as a professional firefighter/EMT. She previously worked as a meter reader for an electric company and as a landscaper. She is most proud of being the first female firefighter for the City of Fayetteville in Arkansas. Her favorite activities include running, mountain biking and climbing. She describes herself as athletic, adventurous and romantic. She intends to participate in various adventure races and triathlons and dreams of one day living in New Zealand. Her perfect day would begin with a run on a rainy day through a forest path to a canoe on a secluded lake. She would paddle to her cabin, build a fire, drink hot cocoa, draw and listen to music.

Having lived in Fayetteville and Rudy, Arkansas, Stephanie has since returned to her hometown. She has two dogs, Ben and Jigs, and has two horses, Dixie and Doc. Her birth date is November 15, 1972.