Back to Cast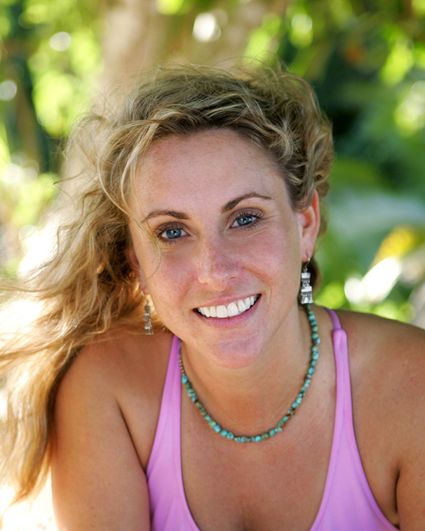 Biography
Born and raised in Merced, California, Katie Gallagher traveled to Long Branch, New Jersey to attend Monmouth University. She graduated magna cum laude with a Bachelor of Arts degree in communication in radio and television. She was formerly employed as a camp counselor for at-risk children, outdoor education instructor (geology) and sales representative. She is currently an advertising executive in radio sales.

Gallagher describes herself as optimistic, spontaneous, sarcastic, full of opinions and hilarious. Her favorite hobbies include camping, gardening, performing in local musical theater productions and shopping at vintage stores. She is most proud of traveling across country with nothing but a gas card.

Currently single, Gallagher resides in Merced, California with her cat, Norman. Her birth date is May 28, 1975.