Back to Cast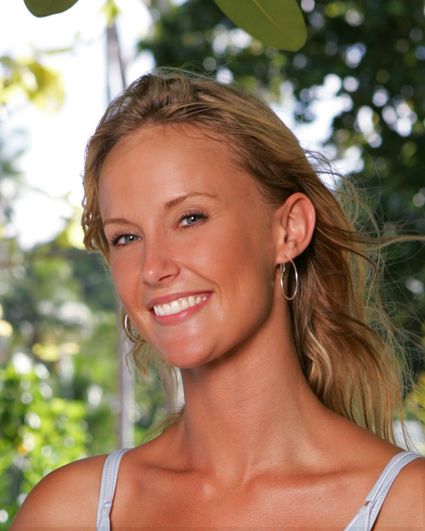 Biography
Born in California, Kimberly Mullen was raised in Huber Heights, Ohio. She attended Ohio State University, where she received a Bachelor of Arts degree in international studies with a concentration in Middle Eastern studies. She also minored in psychology and political science. She is currently a graduate student at Wright State University, where she is pursuing a Master of Humanities en route to a Ph. D. in political science. She also works part-time as a government contractor for H.J. Ford/Department of Defense.

Mullen has previously worked as a recruiter, non-profit fundraiser, teacher and model, having lived in Atlanta, Miami Beach and Athens during modeling assignments. She represented Ohio in the 2002 Miss USA Pageant.

Mullen enjoys working out, socializing and sailing. She describes herself as spontaneous, intelligent and calculating. She is most proud of learning Arabic after the tragedy of September 11, 2001, in order to get a worldly perspective on reports coming in from the Middle East and has incorporated this knowledge into her studies. She hopes to continue to work in the non-profit sector while working towards her goal of becoming a professor of political science and an international organization consultant. She is a passionate supporter of raising awareness for ovarian cancer and human rights issues worldwide.

Mullen, who is currently single, remains in Huber Heights and Columbus, Ohio. Her birth date is March 13, 1979.