Back to Cast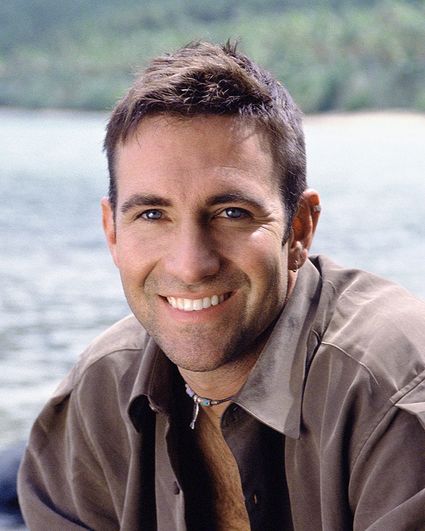 Biography
John F. Carroll was born in El Paso, Texas, and grew up in Omaha, Nebraska. In high school, he was a state-ranked track & field and cross-country runner. He also ran in the Junior Olympics his senior year. After graduation, he attended Midland Lutheran College in Fremont, Nebraska, on a track and cross-country scholarship, and lettered in tennis as a walk-on during his sophomore year. While attending Midland, he was elected class president, appointed Entertainment Director for campus activities, joined the Kappa Phi fraternity, ministered as a Liturgical clown and appeared in campus theatre productions. He holds an Associate of Science degree in Nursing (ASN) from Excelsior College and is a Registered Nurse in Nebraska. In 2000, he delivered the senior commencement speech at Bellevue University after graduating summa cum laude with a Bachelor of Science (BS) degree in Criminal Justice.

After leaving Midland, Carroll spent nearly three years in the United States Air Force where he worked as a medic. In 1990, he moved to Los Angeles, Calif., where he then spent almost eight years working with people afflicted with AIDS. During this period, he raised money and donated significant time and energy to numerous AIDS organizations.

In 1997, Carroll returned to Omaha and began working with US West/Qwest, a telecommunication and broadband company. He soon became a successful sales consultant and trainer. In his spare time, he became a member of the Telephone Pioneers of America, the world's largest industry-related volunteer organization, and raised money for various relief and community events. In 2001, he decided to leave his job to attend law school.

Carroll briefly attended Creighton University School of Law in August, 2001, but withdrew when he was informed that he had been selected to participate in SURVIVOR: MARQUESAS. He will return to Creighton in August, 2002, to resume his law studies.

John Carroll is an avid fan of the University of Nebraska Cornhusker's football team. His other hobbies include digital photography, playing volleyball, lifting weights, running, swimming, landscaping and adding to his hot-sauce collection. He also donates his time and services to the Van Ness Recovery House, Nebraska AIDS Project, LA Goal/Inside Out Productions and The Elephant Sanctuary. Currently single, Carroll lives in Omaha with his dog, Kimbah. His birth date is June 14.