Back to Cast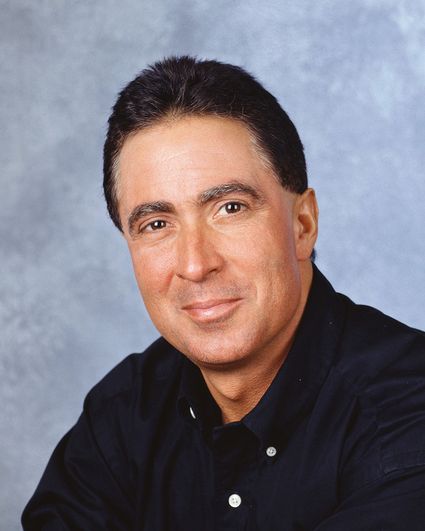 Biography
Born and raised in Farmington Hills, Michigan, Keith Famie currently makes his home in West Bloomfield, Michigan. While still attending high school, he began working in restaurant kitchens and after graduation, traveled the world working in hotels located in such exotic locales as Brussels, Monte Carlo and New York.

In 1988 Famie opened his own restaurant, Les Auteurs an American Bistro, and in the same year was recognized in Food & Wine as one of the "10 Best New Chefs" and Les Auteurs was featured in Esquire Magazine's "Best New Restaurants of 1988." During 1993, Famie began appearing in cooking segments called "Famie's Adventures in Cooking" for local Detroit television stations. The popular segments ultimately led to several half-hour specials airing in Detroit. In 1996 Famie opened Forte and was selected yet again in Esquire's yearly "Best New Restaurants" — this time in 1997. Last year, he produced and hosted his first one-hour prime time Emmy-nominated special, From Hanoi to China Beach a Taste of the Exotic, a documentary that was based on a journey through Vietnam with three Vietnam veterans on bicycles. Before it aired in Detroit, the special previewed at the local Fox Theater. This spring his cookbook, Famie's Adventures in Cooking, will be published by Sleeping Bear Press.

Famie is a divorced father of two children, Josh and Alicia, and describes himself as creative, adventurous, and just happy to be alive each day, or as he puts it "everyday I wake up is a good Day". In addition to spending time with his kids, Famie enjoys biking, weight lifting, scuba diving, dirt bike riding, wall climbing, herb gardening, touring unusual markets, collecting art, tennis and hiking in the mountains.

Famie was recently voted President of the Rainbow Connection after a two-year stint as Vice President. The Rainbow Connection is a non-profit organization that helps grant wishes for children with life threatening illnesses in Michigan. In addition, he is in the process of developing a new foundation, IKAN or International Kid's Alliance Network, a special internet-based program for children to be able to develop pen pals and participate in live chat sessions with each other. To date, he has orchestrated two such chat sessions, one from Sydney, Australia and the other from Guadalajara, Mexico.

His birth date is February 11, 1960.