Back to Cast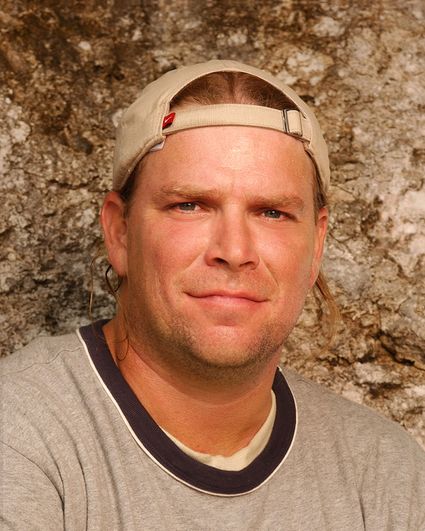 Biography
Originally from West Jefferson, Ohio, Chris Daugherty attended Madison Plains High School, followed by two years of college at Kentucky Christian College. Daughtery aspires to be a teacher and is most proud to have been able to entertain a class of 4th graders on Career Day.

Daugherty currently works for the Ohio Department of Transportation building roads. He previously worked for his father's drainage company as a heavy equipment operator and has also worked in a sporting goods store. His hobbies include going to NASCAR races, four-wheeling in his jeep and playing basketball. He describes himself as spontaneous, funny and creative. He loves children and tends to gravitate toward the underdog. He believes his ability to think quickly on his feet, willingness to help others and strong physical and mental condition will help him become the Sole Survivor.

Daugherty currently resides in South Vienna, Ohio, with his fiancée, Lorie, and his pet lizard. His birth date is August 29, 1970.