Back to Cast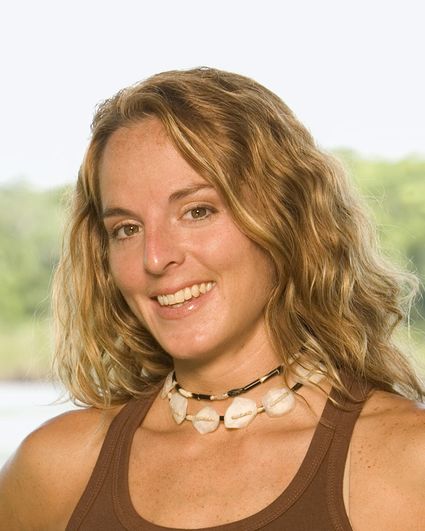 Biography
Cindy Hall was born and raised in Maysville, Kentucky, with her identical twin sister, Mindy. She spent three years studying at Ohio State University in Columbus before relocating to Florida. She is currently a zookeeper/animal trainer and has previously worked as a primate expedition cruise captain, a pet counselor and a coffee house manager.

A huge Survivor fan since SURVIVOR: THE AUSTRALIAN OUTBACK, Hall has applied to be on the show a total of four times. She describes herself as passionate, tenacious and naturalistic. As someone who has no trouble voicing her opinion about anything, Hall admits her fuse is easily ignited. She feels that her athletic ability, resourcefulness and competitive edge will carry her all the way to the end. In her spare time she likes to fish, camp, canoe and play co-ed softball.

Hall's primary motivation for being on the show is committing herself to an extraordinary challenge and proving wrong anyone who has ever doubted her strength and spirit. The idea of fighting for your beliefs resonates deeply with Hall.

An avid animal lover, Hall currently resides in Naples, Florida, with her four cats, one dog, an African tortoise and an Indonesian blue-tongued skink. Her birth date is June 28, 1974.