Back to Cast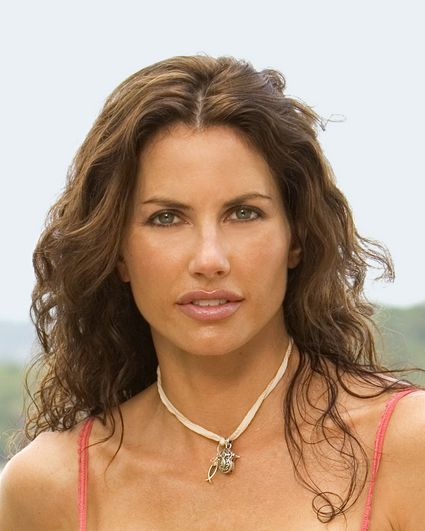 Biography
Danni Boatwright represented the state of Kansas at the 1992 Miss Teen USA pageant in Biloxi, Mississippi, and was second runner up to the title. She also represented Kansas at the 1996 Miss USA Pageant, where she won all preliminary judging and was first runner up to the title of MISS USA. She was voted one of the "100 Most Beautiful Women."

Boatwright has traveled around the world as an international model in Italy, England, Germany, France, Mexico, South Africa, Australia and Tunisia. At the age of 17, she was chosen to be on "Star Search" as a spokesmodel and contestant. She was the youngest ever chosen to appear on the show in this category. Boatwright has also appeared in numerous television and print advertisements

With all of her accomplishments, Boatwright's passion has been and will always be sports. Having grown up with seven brothers, she developed a keen competitive edge. Boatwright was a high school athlete who competed in basketball, volleyball, cross country and track where, as a freshman, she help set a record in the two mile relay that still stands today. She continues to be active in sports, having just competed in the Nashville "Music City Marathon." Because of her sports background, she is not only interested in the major sports such as NFL Football, Major League Baseball and NBA Basketball, but also college sports and such diverse sports as rodeo and track. Most recently, Boatwright hosted "Weekend Wrap," a weekly talk show on 610 Sports.

Boatwright currently resides in Tonganozie, Kansas. Her birth date is July 13, 1975.