Back to Cast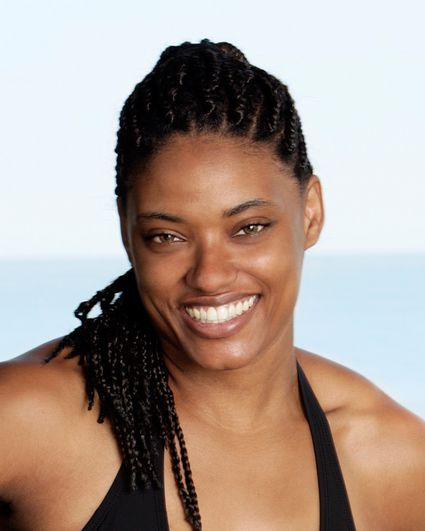 Biography
Crystal Cox (29)
Hometown: Durham, North Carolina
Occupation: Former Olympic Athlete

Crystal Cox, a 2004 Olympic Gold Medalist in track for the 4 X 400m Relay, is ready to tackle new challenges as a contestant on this season of SURVIVOR. As a single mother and athlete, she is the sole provider for her family and calls herself "the glue that holds the home together."

As a child, Cox's family frequently moved, forcing her to adapt. The only girl in a home with four brothers, Crystal held her own physically and became mentally tough as a result.

Cox currently works as childcare teacher, high school track coach and a professional athlete. She has a B.A. in communications from the University of North Carolina at Chapel Hill.

When Crystal is not training to compete, she enjoys surfing the internet, traveling and relaxing. Her hobbies include volleyball, kickball and softball. She describes herself as a leader who is outspoken and open minded. She possesses the three "Bs" required to be Sole Survivor, which are: brains, beauty and blazing speed!

Cox currently lives with her daughter, Destiny, her boyfriend Harry and his son in Durham, North Carolina. Her birth date is March 28, 1979.