Back to Cast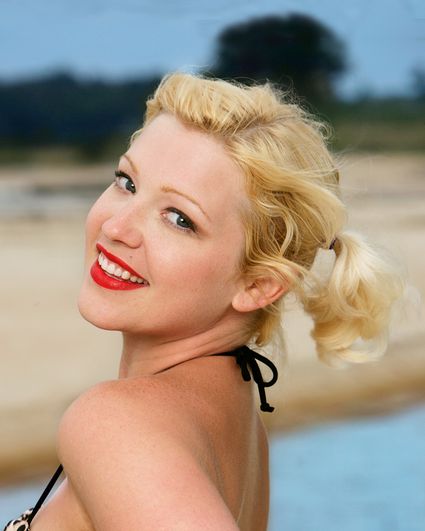 Biography
Jessica "Sugar" Kiper (29)
Hometown: Brooklyn, New York
Occupation: Pin-Up Model

Jessica Kiper prides herself on being flirty and fun. When she is not acting, this 29 year old works as a waitress named "Sugar" at '50s diners and enjoys singing and making music. Friends describe this single, free-spirit as crazy, funny and cool. Currently, this blonde pin-up model lives in Brooklyn, N.Y. with her dog, "Major P. Pants," but has spent time living in various places throughout the country including Florida, Rhode Island, Louisiana, and San Francisco and Los Angeles, California.

Jessica can be a bit of a goofball and her laugh is contagious. Although at first glance she may not look tough, despite being adorned with several tattoos, Kiper has been through a lot in her life, including the recent death of her father, whom she called her hero. Despite the struggles she's faced, Kiper has always come out on top. She is ready to bring her spunk, positive attitude and bubbly personality into the game of SURVIVOR and hopes to grow as a person after the experience and win enough money to "get off people's couches."
Jessica was born on February 22, 1979.